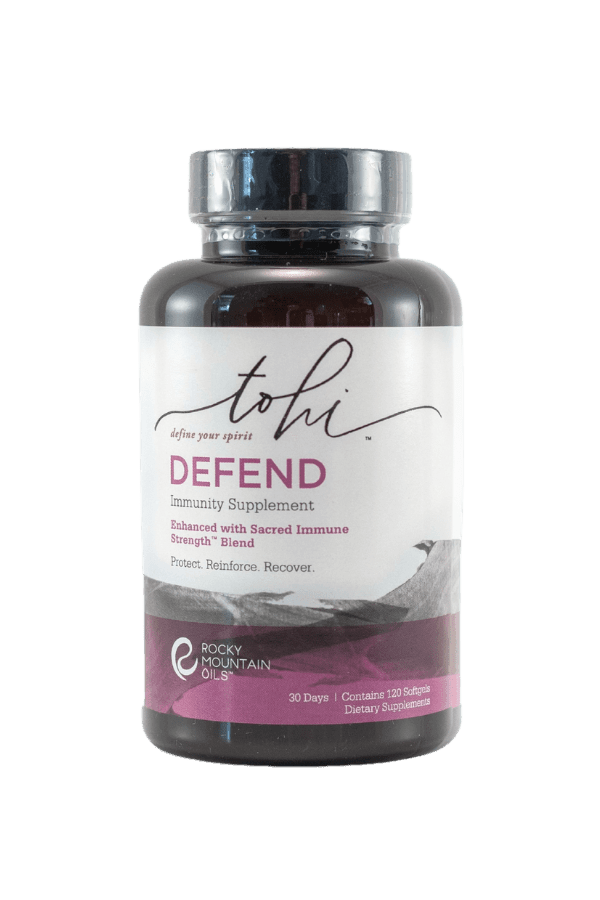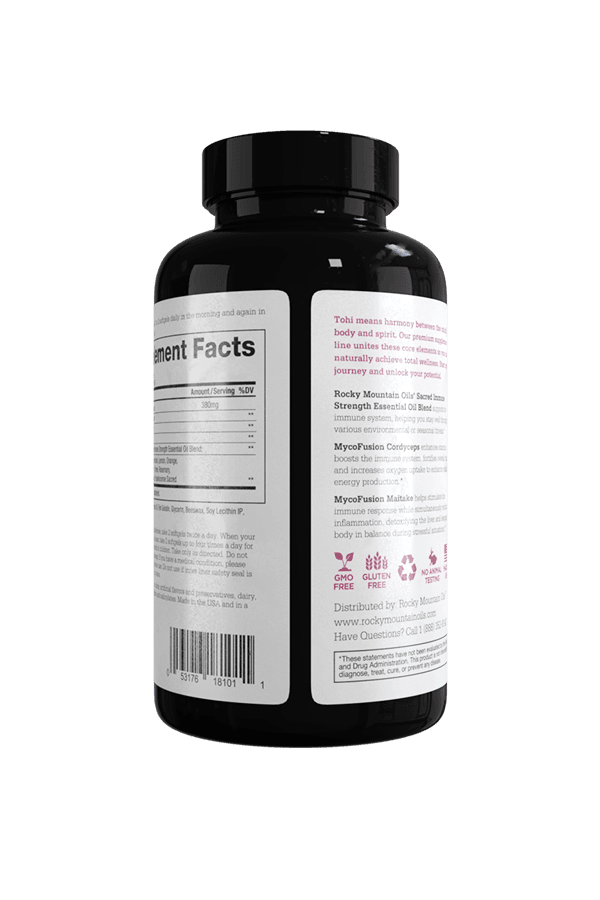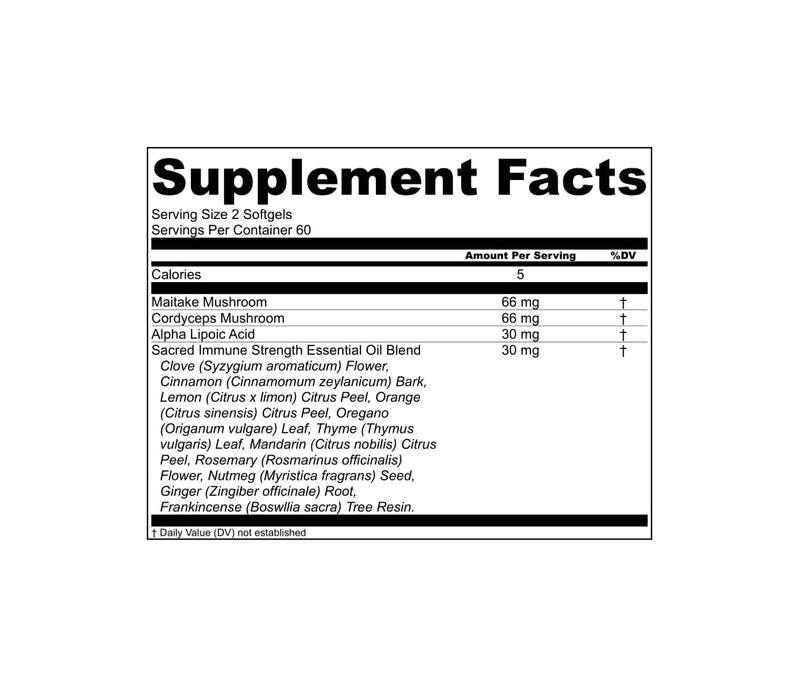 Tohi Defend Immunity Supplement
90 DAY
RETURNS
100% RECYCLED
PACKAGING
S.A.A.F.E
PROMISE
Strengthen your body's natural defenses and protect yourself from colds, flu, and other infections with Tohi Defend. It's a powerful immunity supplement formulated with adaptogens, antioxidants, bioactive compounds, and essential oils to boost your ability to stay healthy. 
Tohi Defend is the best immune support supplement for cold and flu season, or any time of year where you may be exposed to germs and viruses. Take it at the first sign of illness or use it daily along with other immunity boosting supplements like Vitamin C. It's 100% natural and free from GMOs, allergens, fillers, and artificial ingredients.
Don't let illness slow you down. If you're looking for an immune support supplement that works, try Tohi Defend to help naturally strengthen your system.
Take 2 soft gels in the morning, followed by an additional 2 soft gels in the afternoon for extra support (optional).
Take with or without food.
MycoFusion Cordyceps, MycoFusion Maitake, Alpha Lipoic Acid, Rice Bran Oil, Fish Gelatin, Glycerin, Beeswax, Soy Lecithin IP, Purified Water. Enhanced with Rocky Mountain Oils' Sacred Immune Strength Blend.
Keep out of reach of children. Take only as directed. Do not exceed recommended dosage. If you have a medical condition, please consult your physician before use. Pregnant or nursing women should also consult a physician before use.
Made in the USA and in a GMP-Certified facility. Store in a cool, dark place.
Tohi Defend Immunity Supplement FAQ
What is the best way to boost your immune system naturally?

Getting sick is a part of life, but there are ways to support your body's natural defenses. First, eliminate unhealthy habits like smoking, drinking excessively, and eating too much junk food. Next, retool your diet to include more fresh fruits and vegetables, get more sleep, and add light to moderate exercise to your daily routine. You can also take an immune support supplement like Tohi Defend.

Do immune boosting supplements really work?

While supplements for immune system support aren't a magic "cure all" or a replacement for a healthy diet, good sleep, and exercise, they can help fortify your body's natural defenses. However, not all supplements are created equal. We recommend Tohi Defend because it contains 100% natural ingredients, including Cordycepts, which has been proven by studies to be effective in boosting immunity.

Should I take an immune support supplement year-round?

Yes, we recommend taking 2 Tohi Defend immune support supplement soft gels in the morning, even outside of cold and flu season. The effects of the supplement are cumulative, so taking it over time will help increase your body's defenses. However, if you feel a sudden cold or flu coming on, you can take an additional 2 Tohi Defend soft gels in the afternoon.

What essential oils help boost immunity?

Many essential oils are known to be an effective natural remedy for illness and strengthening the immune system. This includes the oils in our Sacred Immune Strength blend: Clove Bud, Cinnamon Bark, Lemon, Orange, Oregano, Mandarin, Thyme, Rosemary, Nutmeg, Ginger Root, and Sacred Frankincense essential oils.