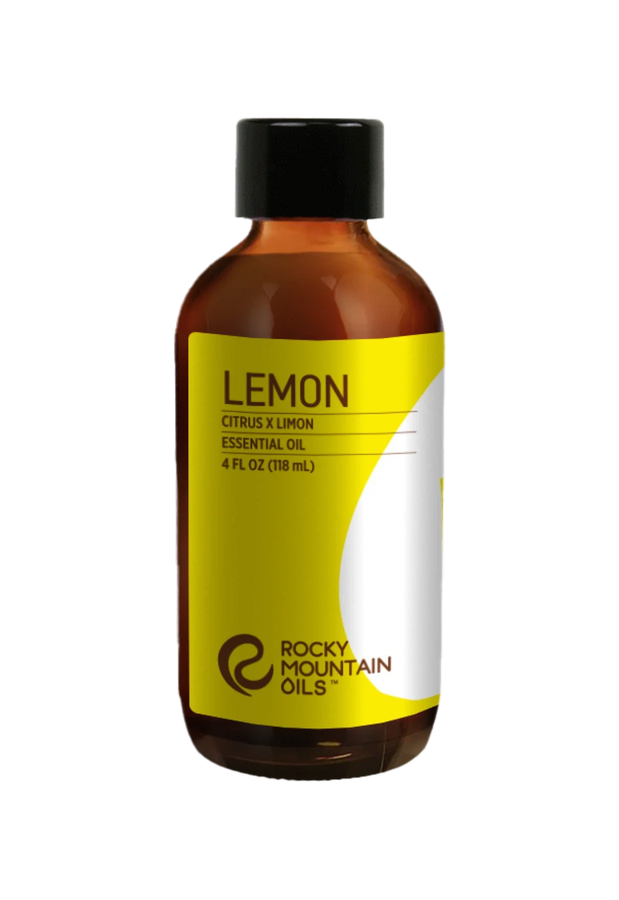 Lemon Essential Oil without Dropper Lid - 4oz
90 DAY
RETURNS
100% RECYCLED
PACKAGING
S.A.A.F.E
PROMISE
Brighten, uplift, and surround yourself with sunshine vibes with Lemon Essential Oil. Cold-pressed from the zesty yellow peel of the lemon fruit, this essential oil offers an invigorating fragrance that's cleansing and energizing.
Like the popular fruit we squeeze for lemonade, Lemon oil is high in vitamin C, citric acid, and limonene. Together, these antioxidant compounds offer powerful healing benefits as well as anti-inflammatory, antimicrobial, and antifungal properties. 
Lemon is one of the most popular essential oils due to its versatile uses and its tangy, refreshing scent that blends compliments a wide range of other essential oil aromas. The sweet, crisp fragrance of pure Lemon helps reduce stress and anxiety, improves focus, and inspires a burst of natural energy. Try diffusing Lemon essential oil to purify the air in your space and spread cheer.
When diluted with a carrier oil, Lemon essential oil benefits include toning and brightening skin, soothing sore muscles, boosting the immune system, promoting new hair growth, and more. It's also an excellent oil to use in DIY cleaning products and hand sanitizer. Click here to learn more about the best uses for Lemon oil.
---
The statements contained herein have not been evaluated by the Food and Drug Administration. Neither Rocky Mountain Oils nor its products are intended for the purpose of diagnosing, treating, curing or preventing any disease. If you are pregnant, nursing, taking medication, or have a medical condition, consult your physician before using these products.