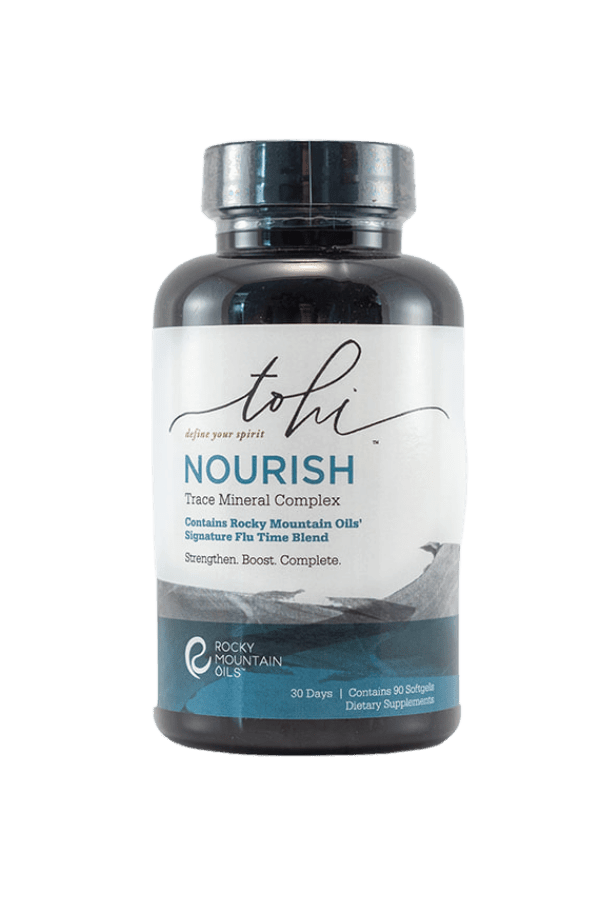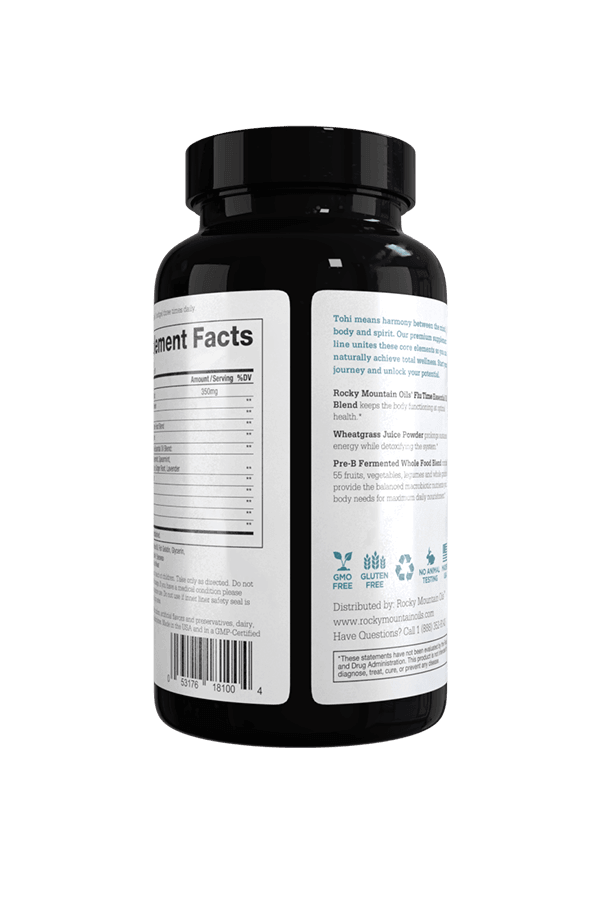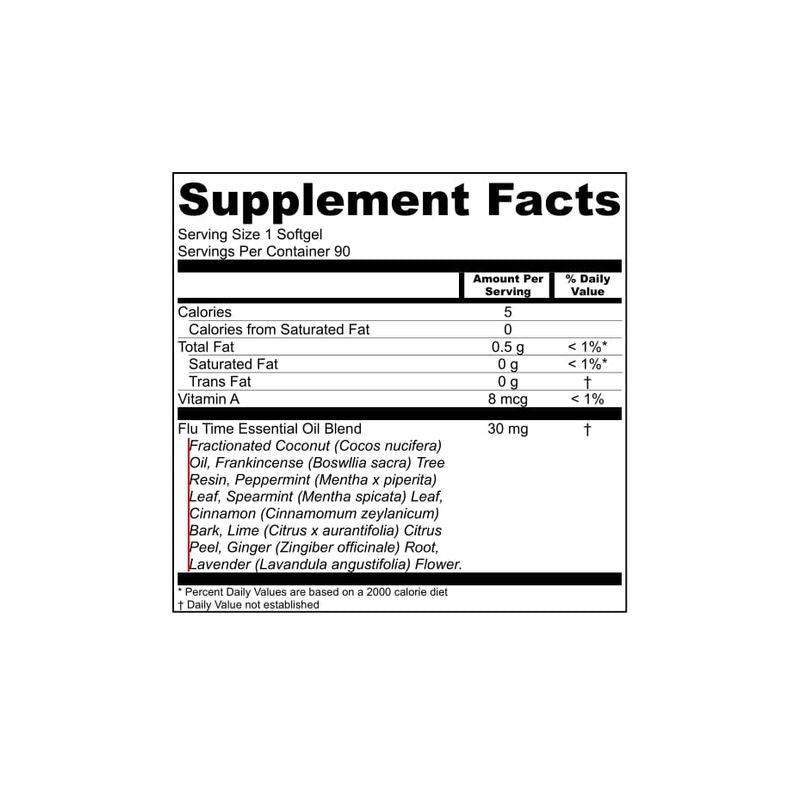 Tohi Nourish Trace Mineral Supplement
90 DAY
RETURNS
100% RECYCLED
PACKAGING
S.A.A.F.E
PROMISE
Multi Trace Mineral Complex
Contains Rocky Mountain Oils' Signature Flu Time Blend
Enrich. Fortify. Complete.
Small but mighty, trace minerals are vital to your health. These key minerals ensure your body maximizes absorption and utilizes all nutrients while supporting daily health functions. Nourish is a unique supplement that combines our Trace Mineral Complex, Pre-B Fermented Whole Foods Blend, Superfood 7, and Flu Time essential oil blend to give your body complete health support. Derived from plants, Nourish provides your body with the micronutrients it needs to survive and thrive. 
Trace Minerals Complex is a combination of 72 trace minerals that play a vital role in facilitating biochemical reactions in your body and allow for proper absorption and utilization of nutrients. Trace minerals are essential for proper hormonal and neurological function while being the crucial building blocks for enzymes. 
Pre-B Fermented Whole Foods Blend combines 55 fruits, vegetables, and whole foods in a fermented form to provide a variety of antioxidant compounds and support maximum absorption of nutrients. 
Superfood 7 unites 7 nutrient-dense superfoods including Wheatgrass, Spirulina, and Moringa Leaf. These superfoods work together to provide essential nutrients and support the body's daily function.
"Learn why Tohi Nourish Trace Mineral Supplement is Michael & Phoenix's favorite product"
The statements contained herein have not been evaluated by the Food and Drug Administration. This product is not intended to diagnose, treat, cure, or prevent any disease.
Trace Mineral Complex, PreB Fermented Whole Foods Blend, Wheat Juice Powder, Spirulina Powder, Moringa Leaf Powder, Blueberry Powder, Kale Powder, Broccoli Powder, Spinach Starch, Rice Bran Oil, Lecithin, Beeswax, Fish Gelatin, Purified Water, and Glycerin
Enhanced with Rocky Mountain Oils Flu Time Essential Oil Blend a mix of Fractionated Coconut Oil, Sacred Frankincense, Peppermint, Spearmint, Cinnamon Bark, Lime, Ginger, and Lavender.
The Rocky Mountain Oil essential oil blends added to the Tohi supplements were carefully selected with your health and safety in mind. The trace amounts of essential oils used are similar to that found in commercial food and beverages. Together with other natural ingredients, the trace amounts of essential oils work together synergistically to enhance the effectiveness of each vitamin, mineral, or herb used in our Tohi dietary supplement line.
Flu Time Blend helps supports the body functioning at optimal health*
Pre-B Fermented Whole Food Blend combines 55 fruits, vegetables, legumes, and whole grains to provide the balanced macrobiotic nutrients your body needs for maximum daily nourishment
Completely plant-based and nutrient-dense
Take 1 softgel three times daily. Essential Oil Blend Flu Time: 30 mg per 2 pills Bottle contains 90 softgels. 30-day supply.
Keep out of reach of children.
Take only as directed.
Do not exceed recommended dosage.
If you have a medical condition, please consult your physician before use.
Store in a cool dark place.
Pregnant or nursing women should consult a physician before use.

Contains Soy, Tree Nuts, and Wheat

The wheatgrass found in Nourish is a gluten-free product. The wheatgrass used in the product is harvested on day seven prior to the process of "jointing". Jointing is the development process whereby the grain forms and gluten becomes present. "Pre-jointing" phases are considered gluten-free products. This is important to note that Nourish only contains the grass, not the grass plus the rest of the grain.

Free of GMOs, synthetic colors, artificial flavors and preservatives, dairy, peanuts, shellfish, and salicylates.

Made in the USA and in a GMP-Certified facility.