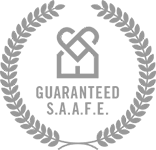 Your trust and confidence is very important to us. As part of our SAAFE Promise to you, we provide GC/MS test results from a verified third party, independent lab for each one of our products.
GC/MS tests verify purity and quality of the oils we sell, so you can be sure you're using the highest quality oils available on the market today.
To view the actual GC/MS test for your oil, simply enter the unique batch number found on the bottom of your bottle and we'll do the rest.
The most recent GC/MS test results for single oils can be found on the product page. If you would like to view the independent GC/MS test results for a blend you are considering purchasing, please contact customer service @ 866-493-8159 or email support@rockymountainoils.com to request the current batch code.