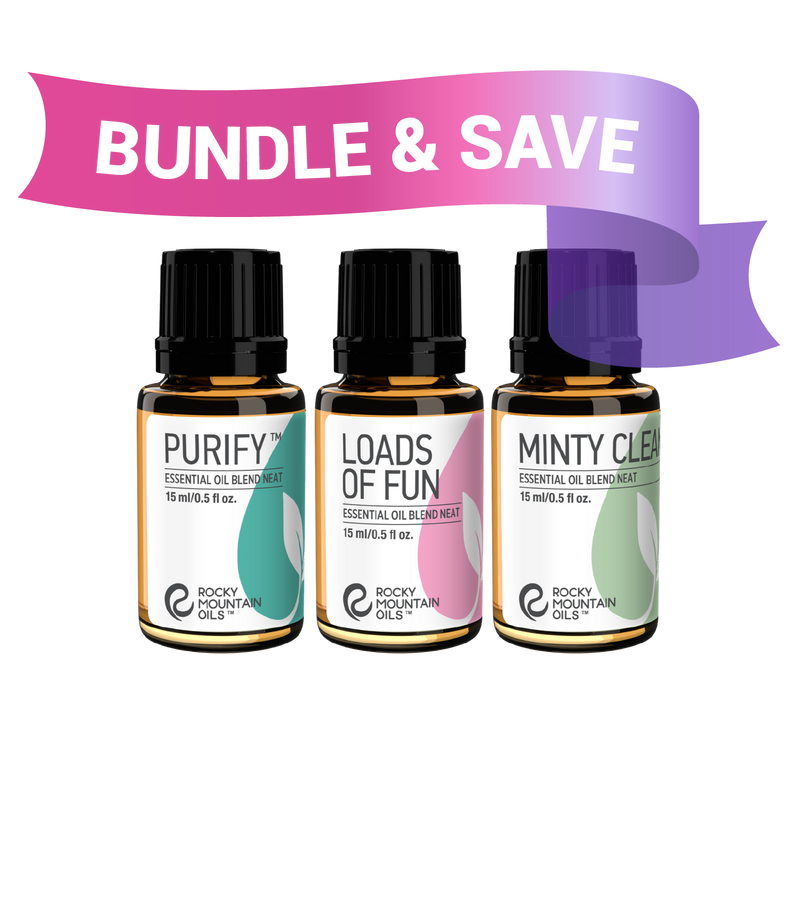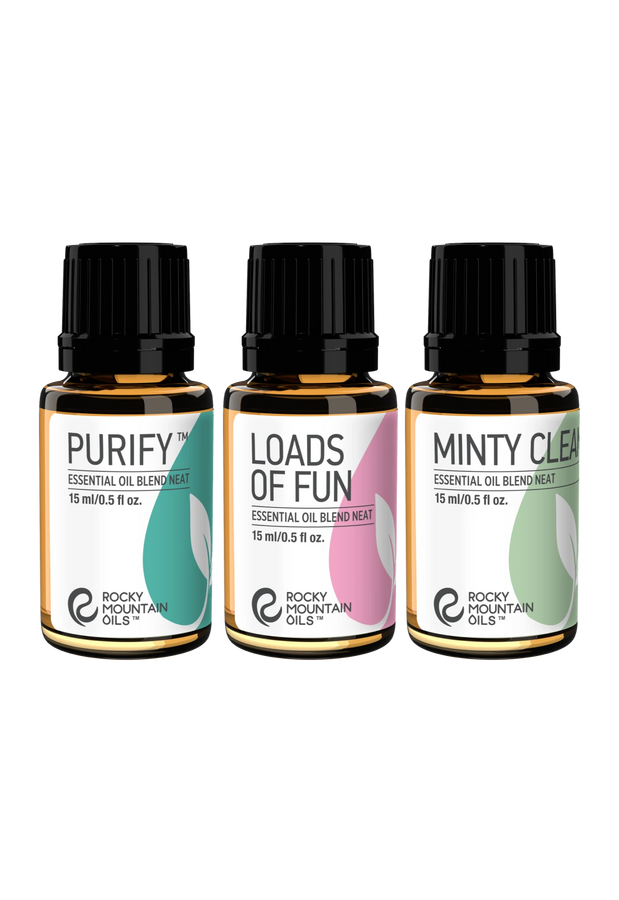 Cleaning Kit
90 DAY
RETURNS
100% RECYCLED
PACKAGING
S.A.A.F.E
PROMISE
Rocky Mountain Oils' Cleaning Kit unites our three signature Cleaning Collection blends to help you clean the entire house without a single chemical cleaning agent. This natural approach to cleaning is cost effective and a healthy, safe choice for your family.
Purify has a bright, fresh aroma and is an excellent choice to refresh the air in your home. Diffuse this oil to clean the air and remove unsavory scents caused by pets, failed cooking experiments, members of the household and general mishaps.
Loads of Fun is the laundry blend you never knew you needed. Apply a few drops to dryer balls or a cloth washcloth and use in lieu of a chemical dryer sheet. Loads of Fun kills static and adds a bright scent your whole family will love.
Minty Clean smells like your favorite mint chewing gum and is a powerful all-surface cleaner. Add a few drops to a spray bottle with water and spread the minty goodness around the house while cleaning countertops and sinks!