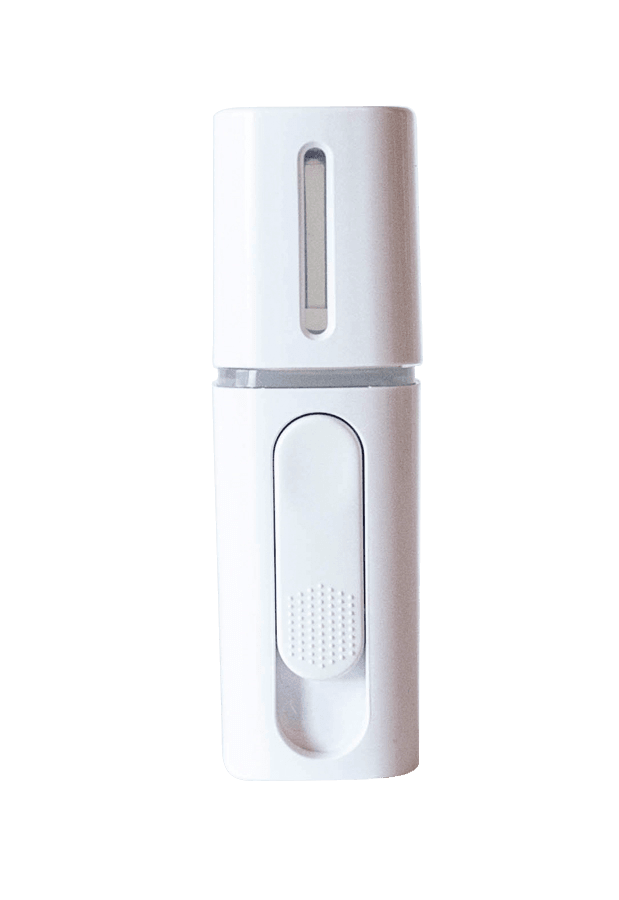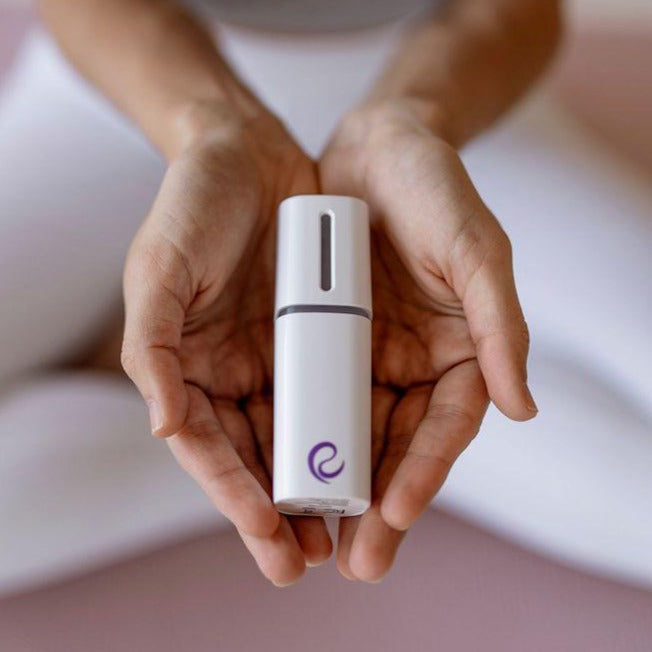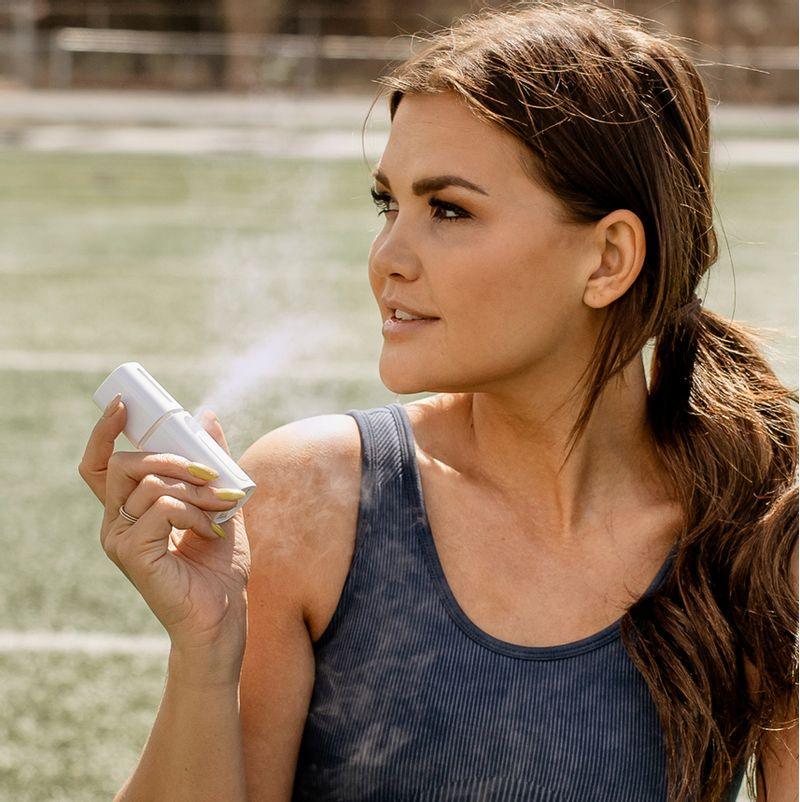 Handheld Personal Diffuser
90 DAY
RETURNS
100% RECYCLED
PACKAGING
S.A.A.F.E
PROMISE
Bring the benefits of essential oils wherever you go with this Handheld Personal Diffuser. This small diffuser charges via USB (cable included) for up to 15 hours of battery life. 
Simply fill the water chamber and add 3-5 drops of your favorite essential oil or essential oil blends. Slide the front panel down and enjoy 60 seconds of continuous misting with an automatic shut-off. This small diffuser uses ultrasonic technology to immediately vibrate the water and oils into a fine mist without heat or steam.
Try this handheld diffuser when you need on-the-go relief from anxiety, brain fog, fatigue, or depression. Use it to diffuse wellness blends to support respiratory health, immunity, digestion, and better sleep. It's the perfect size for any purse, briefcase, backpack, gym bag, glove box, or desk drawer.
Due to its portability, this small diffuser is also perfect for your daily commute as well as road trips or air travel. Bring it to your local yoga studio, outdoor meditation spaces, or anywhere when you want to brighten your environment with essential oils.
Charge the diffuser with the USB cable, then unplug once fully charged.
Fill the chamber with distilled or filtered water.
Add 3-5 drops of your favorite essential oil or essential oil blend.
Turn on the diffuser by sliding the front panel down.
The diffuser will run continuously for 60 seconds before turning off automatically.
CAUTION: Do not fill the water tank under running water and do not exceed maximum fill line.
NOTE: Do not use with essential oil blends that contain carrier oil.
Store empty in a cool, dry place when not in use.
Clean the diffuser every time you change oils, or once every 5-6 uses.
Disconnect from USB charger and empty the water chamber before cleaning.
To clean the interior water chamber, use a cotton swap or damp cloth. Use white vinegar or rubbing alcohol to remove any oily residue or lingering scents.
To clean the exterior, wipe clean with a damp cloth.
Do not use detergents, solvents, or abrasive agents.
90 Day Satisfaction Guarantee
At Rocky Mountain Oils, your trust and satisfaction are very important to us. If you are unhappy with your Handheld Personal Diffuser for any reason, you can return it within 90 Days for a full refund back to your original payment method.
Click here for more information about our easy, hassle-free return policy.
Practice Safe Diffusing!
Diffuse in a well-ventilated, open space with proper airflow
Keep children and pets out of the direct line of mist
Do not diffuse directly in front of your face
After 30-60 minutes, take breaks from diffusing
Handheld Personal Diffuser FAQ
Is it safe to breathe essential oils in a personal handheld diffuser?

Yes! However, always use your handheld diffuser in a well-ventilated space with plenty of airflow. Do not diffuse directly in front of your face, or inhale the mist directly, and make sure you take breaks after diffusing for 30-60 minutes. Keep children and pets away from the direct line of mist. While diffusing can provide many benefits for your emotional, physical, and mental health, do not diffuse any essential oils that you may be allergic to. If you experience any irritation from diffusing oils, discontinue use.

What are the benefits of a small diffuser?

A small diffuser offers benefits including aromatherapy, humidifying, ionizing the air, and clearing away odors and environmental pollutants. Due to its cordless function and compact size, you can take a small handheld diffuser almost anywhere to experience the uplifting, relaxing, and healing benefits of essential oils wherever you go. Use it for commuting, travel, or simply keep it in your bag or purse to diffuse essential oils any time of day.

What is the difference between a handheld diffuser and a vaporizer?

A handheld aromatherapy pocket diffuser uses ultrasonic frequencies to vibrate oil and water into an aromatic, ultra-fine mist, while a vaporizer heats oil and water until it becomes steam. Handheld diffusers work faster and keep the pure, therapeutic benefits of essential oils fully intact without heat damage.

What are the best essential oils for a small essential oil diffuser?

This small essential oil diffuser is perfect for any oils or oil blends. Choose your favorite essential oils for mood elevation, concentration, relaxation, or healing benefits like immunity. If you're not sure where to start, try the Essentials Kit or our Chakra Diffuser Kit.

(Note: For optimal diffusing and to ensure the longevity of your handheld diffuser, do not use essential oil blends that contain carrier oils such as FCO or Jojoba Oil.)