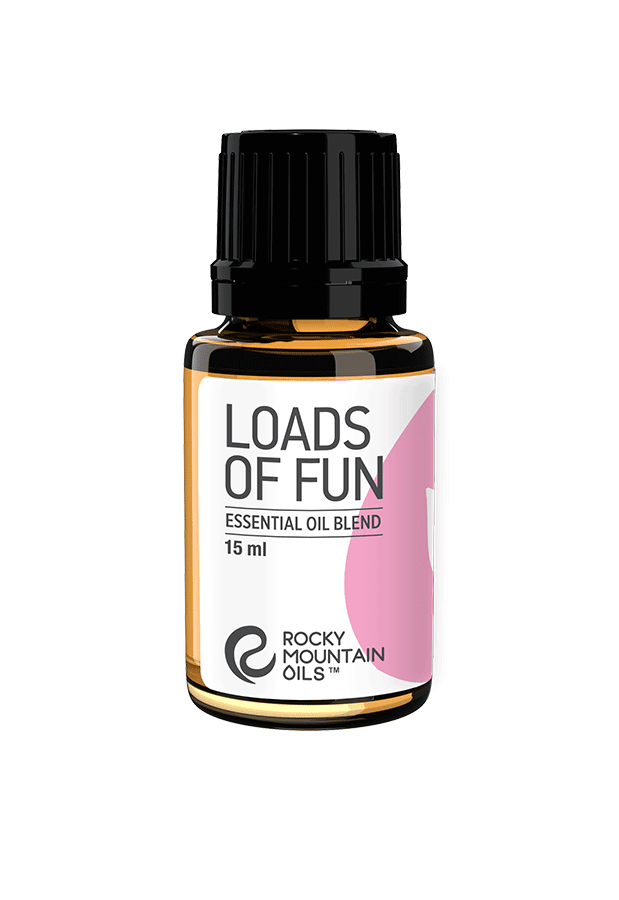 Loads of Fun - 15ml
90 DAY
RETURNS
100% RECYCLED
PACKAGING
S.A.A.F.E
PROMISE
Loads of Fun Essential oil blend brings a bright fresh, citrus aroma with a hint of sweet mint to your laundry when added to the dryer. Ditch the artificially fragranced commercial dryer sheet for a natural aroma with essential oils. Simply add Loads of Fun essential oil blend to a homemade dryer sheet, dry washcloth or to wool dryer balls with your clothes in the dryer. Leaving clothes smelling great.

Try diffusing Loads of Fun when you need an extra pick me up throughout the day.
How to use:
Wool Dryer Ball: Add 3-6 drops of Loads of Fun to each dryer ball. Toss 4-8 of the dryer balls into the dryer with wet clothes (use 6-8 dryer balls for large loads as this will help dry the clothes faster). Re-use over and over again. Add more essential oil as needed, usually after the third load of laundry. Smells great and has the added bonus of reducing dry time and static cling!

Washcloth: Add 4-8 drops of Loads of Fun to a dry washcloth. Toss into the dryer with wet clothes. Add more oil to the washcloth with each load of laundry
DIY Dryer Sheets: Mix 1 cup of white vinegar with 20+ drops of Loads of Fun essential oil blend. Pour mixture over cloth squares (such as fabric scraps, cloth baby wipes or old tee shirt). Allow fabric to soak in the mixture then wring out the excess liquid. Store in a sealable container. Toss one into the dryer with each load of clothes! White vinegar helps reduce static cling and the scent will evaporate, leaving behind the bright clean scent of Loads of Fun!
Practice Safe Diffusion:
Diffuse in an open, well-ventilated area.

Keep children out of the direct line of mist.

Diffuse in 30- to 60-minute intervals with ample break periods for safe and effective use. Your trust and confidence is very important to us. As part of our S.A.A.F.E. Promise™️ to you, we provide GC/MS (Gas Chromatography / Mass Spectrometry) test results from a verified third party, independent lab for each one of our essential oil products.
GC/MS tests verify purity and quality of the oils we sell, so you can be sure you're using the highest quality oils available on the market today.
Click here for the GC/MS test results for your bottle of Loads of Fun Essential Oil Blend.
Click here for dilution rates.