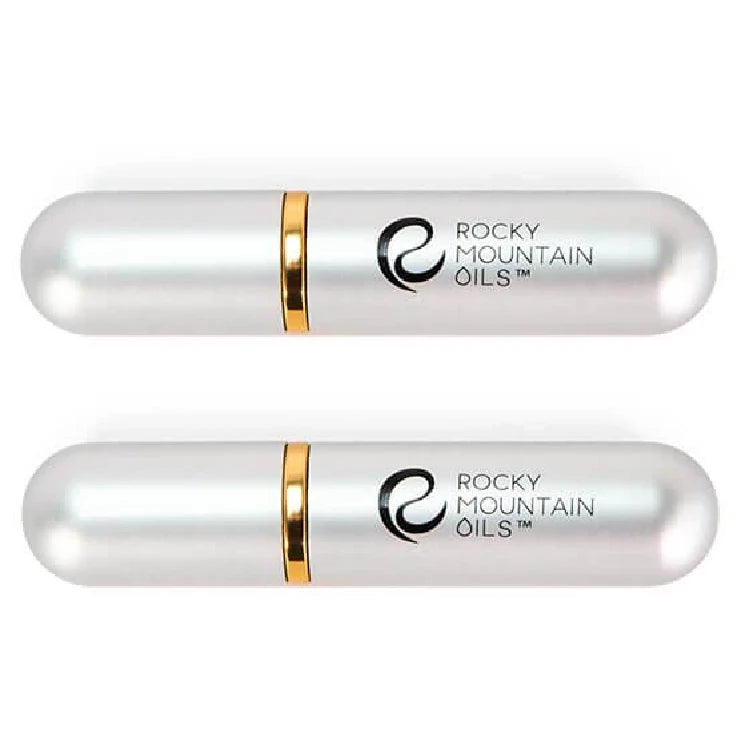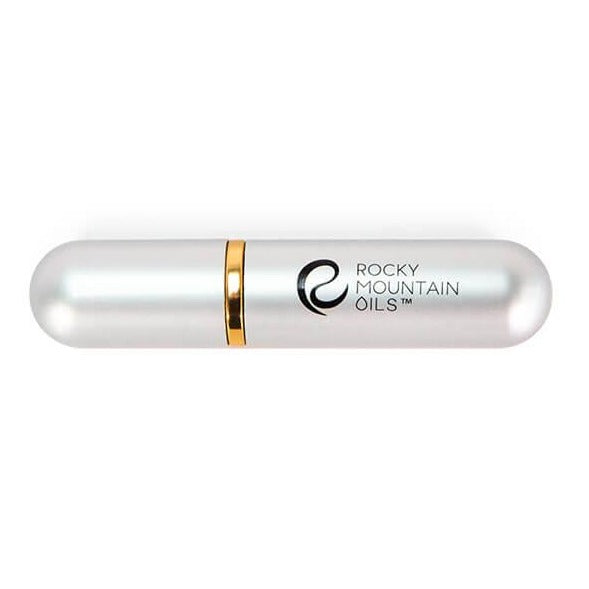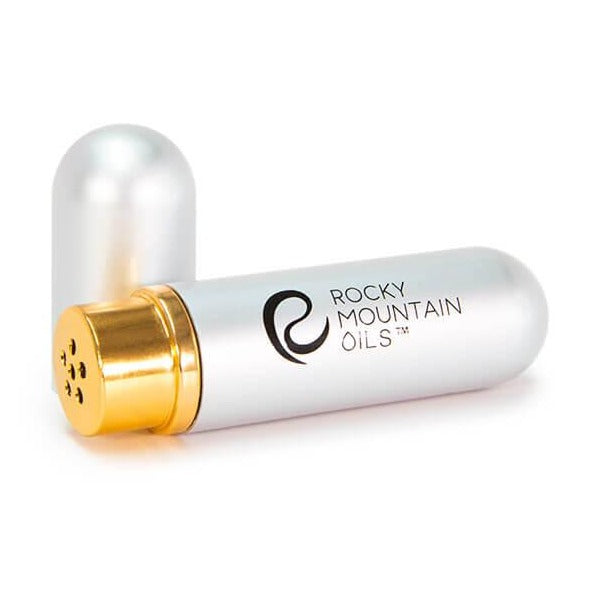 Metal Aromatherapy Inhalers (2 Pack)
90 DAY
RETURNS
100% RECYCLED
PACKAGING
S.A.A.F.E
PROMISE
Take your favorite scents wherever you go with a Metal Aromatherapy Inhaler. This pack includes two essential oil inhalers to use with your favorite essential oils and essential oil blends. They're the perfect size to keep in your pocket, purse, or backpack so you can enjoy essential oils on-the-go.
An oil inhaler is a great option for discreet aromatherapy when you don't want to bring a whole bottle or roll-on with you. If you're feeling overwhelmed or stressed out, simply uncap the essential oil inhaler and take a few deep breaths. You'll feel your tension instantly melt away.
You can also use an essential oil nasal inhaler for physical and mental wellness. Feeling congested or under the weather? Fill the oil inhaler with our Breathe Ease or Immune Strength blends. Having trouble concentrating or feeling your energy levels dip? Use Focusing or Energize. Or let your creativity shine and create your own blends. The possibilities are endless!
These sleek, stylish metal aromatherapy inhalers also make a great gift. Add them to care packages or use them as a fun holiday stocking stuffer alongside essential oil kits.
To Fill: Unscrew the cap and remove the clear glass vial. Add 15-20 drops of your favorite essential oil or essential oil blend. Insert the cotton wick, leaving approximately ¼ of the wick outside of the vial. Screw on the cap.
To Use: When ready to use this essential oil nasal inhaler, simply unscrew the cap, hold it near your nose, and take 3-5 deep breaths as often as needed.
When not in use, clean any residual oil from the inner vial and store the clean oil inhaler in your medicine cabinet, bathroom drawer, or nightstand.
Keep Calm
Struggling to keep your cool? This unique blend of essential oils will help you feel calmer and let go of tension whenever you feel stressed out or overwhelmed.
Instructions: Add the oils to your aromatherapy inhaler and enjoy!
Keep out of reach of children and pets. Do not use near open flames.
Metal Aromatherapy Inhalers (2 Pack) FAQ
Are essential oil inhalers safe?

Yes! An essential oil inhaler is simply a container for the essential oils (or blends) of your choice. As long as you select oils that you are not allergic to, inhalers are perfectly safe for use. However, be mindful that certain essential oils (such as Eucalyptus) have a very strong, sharp menthol scent that some individuals may be slightly overpowering when inhaled directly. If you are sensitive, hold the inhaler further away from your face to avoid any potential irritation.

Are there any essential oils that are not safe to inhale?

All essential oils are safe for healthy adults who do not have allergies. If you are ill, have a chronic medical condition, or take prescription medications, consult your doctor before using essential oils in an aromatherapy inhaler. Use extra caution if you have respiratory issues, such as asthma.

For children, some essential oils are too harsh and may cause irritation when inhaled. Always read the label on your essential oil bottle for recommended age restrictions. Click here to learn more about essential oils and kid safety.

How do I clean a metal essential oil inhaler?

To clean your metal aromatherapy inhaler, remove the glass vial and rinse with water. If there is a strong oily residue left behind, dip a cotton swab in white vinegar and wipe the interior of the vial, then rinse with water. You can also dip the wick in white vinegar and rinse with water to clean. Allow vials and wicks to air dry before adding more essential oils.

How often should I clean it?

This depends on how often you use it, how often you change essential oils, and what kind of essential oils you are using. When using oils with a medium or thick consistency, or oils that have distinct coloration (such as Blue Tansy), we recommend cleaning the inhaler vial every time you change oils.