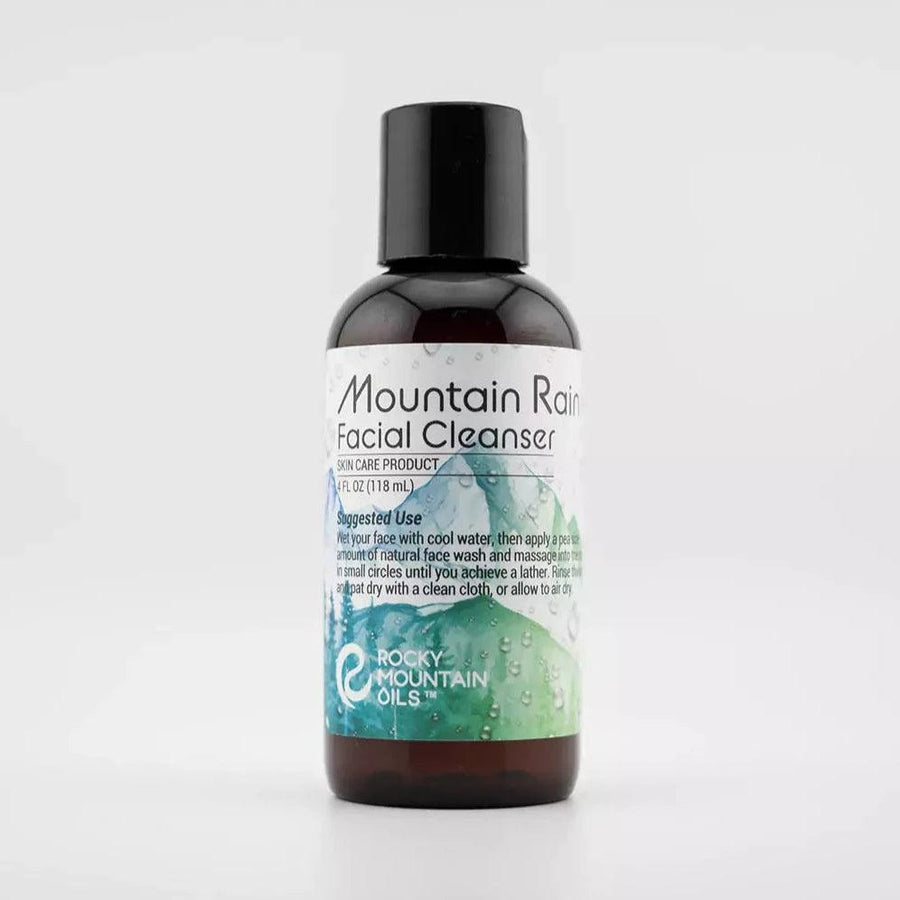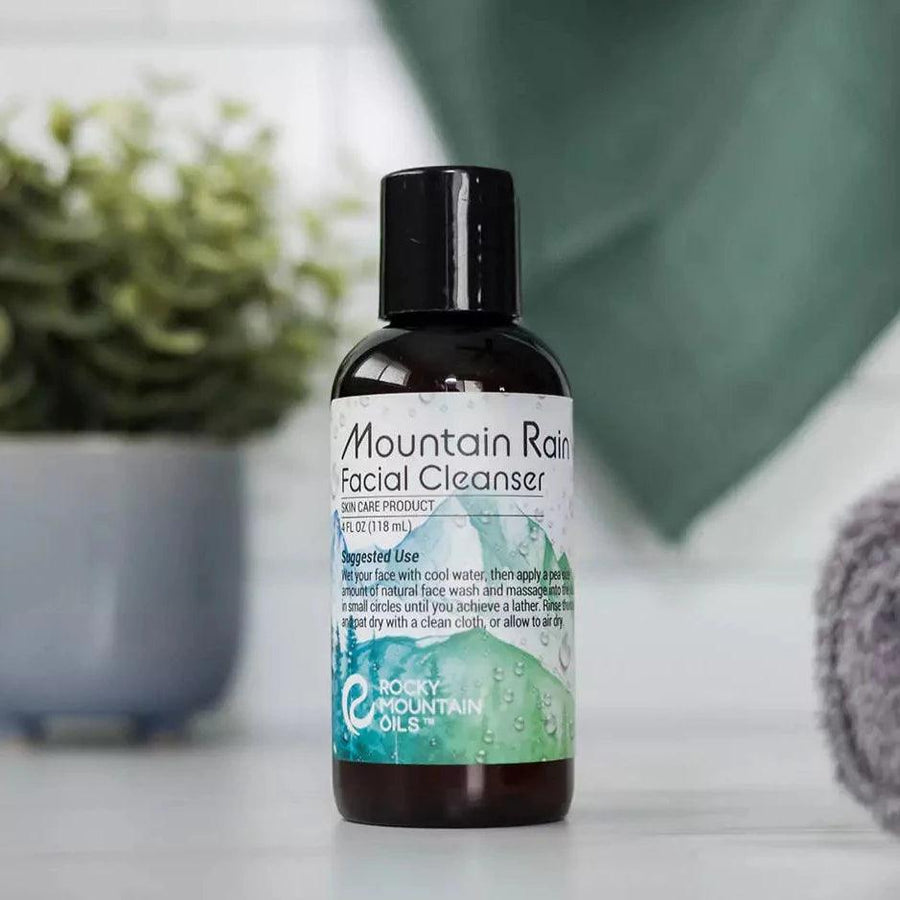 Mountain Rain Facial Cleanser
GC/MS
TESTING
90 DAY
RETURNS
100% RECYCLED
PACKAGING
S.A.A.F.E
PROMISE
Feel cleansed and refreshed with Mountain Rain Facial Cleanser. It's the best natural face cleanser for all skin types, including sensitive skin. Use it daily for deeper cleansing and give your complexion a healthy, youthful glow without harsh chemicals or artificial ingredients.
Mountain Rain Facial Cleanser is made using 100% natural ingredients, including aloe vera, citrus, and a powerful anti-aging plant fruit called bilberry. Closely related to the blueberry, bilberries are native to Eurasia and high in compounds called anthocyanins that reduce oxidative stress, increase blood flow, and help your skin maintain its elasticity and firmness.
This natural facial cleanser also uses aloe barbadensis leaf juice, which is high in nourishing amino acids and vitamin E, and orange and lemon extracts to tone and brighten the skin while reducing inflammation. Together, these powerful yet natural ingredients help exfoliate, boost collagen production, and leave your skin feeling soft and supple.
Try Mountain Rain Facial Cleanser today and experience the difference. Over time, using this facial cleanser will help restore your skin's natural protective barrier, heal acne, eczema, and psoriasis, and may help reduce the appearance of fine lines and wrinkles.
"Learn why
Tohi Natural Gel Facial Cleanser
is Michael & Phoenix's favorite product"
Directions: Wet your face with cool water, then apply 1-2 pumps of natural face wash and massage into the skin in small circles until you achieve a lather. Rinse thoroughly and pat dry with a clean cloth, or allow to air dry.
For best results, follow up with Tohi Sacred Skin or a similar natural moisturizer.
For external use only. Do not ingest. Use only as directed. Keep out of reach of children under 10 and pets. If irritation occurs, discontinue use.
NOTE: This product contains citrus extracts which can temporarily increase photosensitivity and risk of sunburn. When using during the day, follow with an SPF lotion and avoid direct sunlight and tanning beds.
Rocky Mountain Oils is dedicated to consumer safety and providing the highest quality essential oil products. As part of our S.A.A.F.E. Promise™, we provide GC/MS (Gas Chromatography/Mass Spectrometry) test results from a verified third-party, independent lab for all our products.
GC/MS tests verify the purity and quality of our products so you can trust that you're using the best essential oils, essential oil roll-ons, hand soaps, and foam soap refills on the market.
For batch-specific GC/MS test, click here.
Mountain Rain Facial Cleanser FAQ
What does Mountain Rain Facial Cleanser smell like?

This product has a crisp, clean scent that's slightly citrusy and fruity. It will leave you feeling refreshed without overwhelming the senses.

How often should I use a natural face cleaner?

Our Mountain Rain Facial Cleanser is a natural face wash that's safe for sensitive skin and gentle enough for daily use. We recommend using this face wash once in the morning and again in the evening before bed. However, overwashing may result in irritation or dryness. If your skin begins to feel irritated, reduce to once per day or every other day.

What is the difference between a gel cleanser and a regular cleanser?

A natural gel cleanser like Mountain Rain provides a powerful clean that eliminates excess oil, exfoliates dead skin, and penetrates deep into the pores to replenish the skin's natural protective barrier. Unlike regular cleansers, which can contain harsh chemicals, a natural cleansing gel is safe for all skin types and can be more effective at unclogging pores.