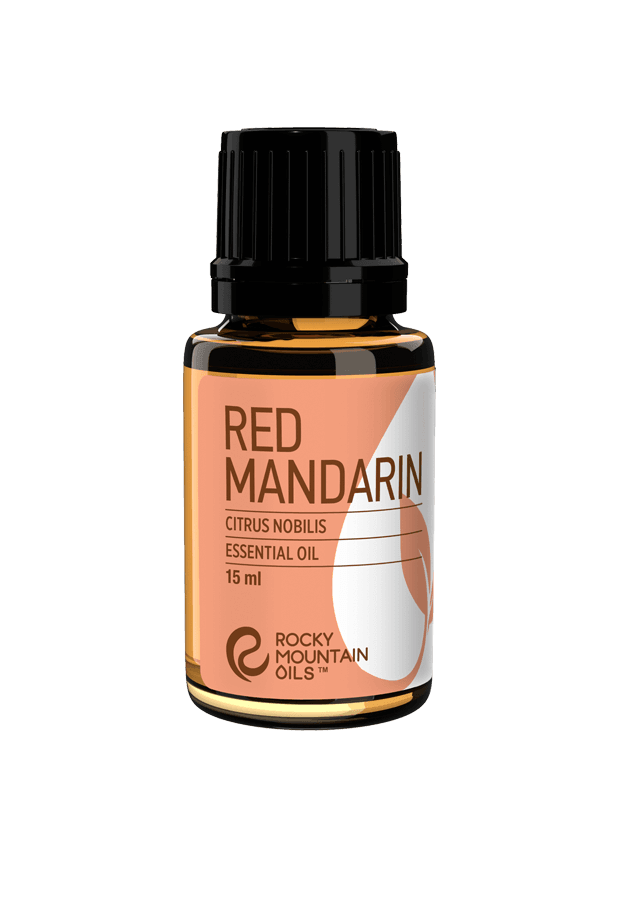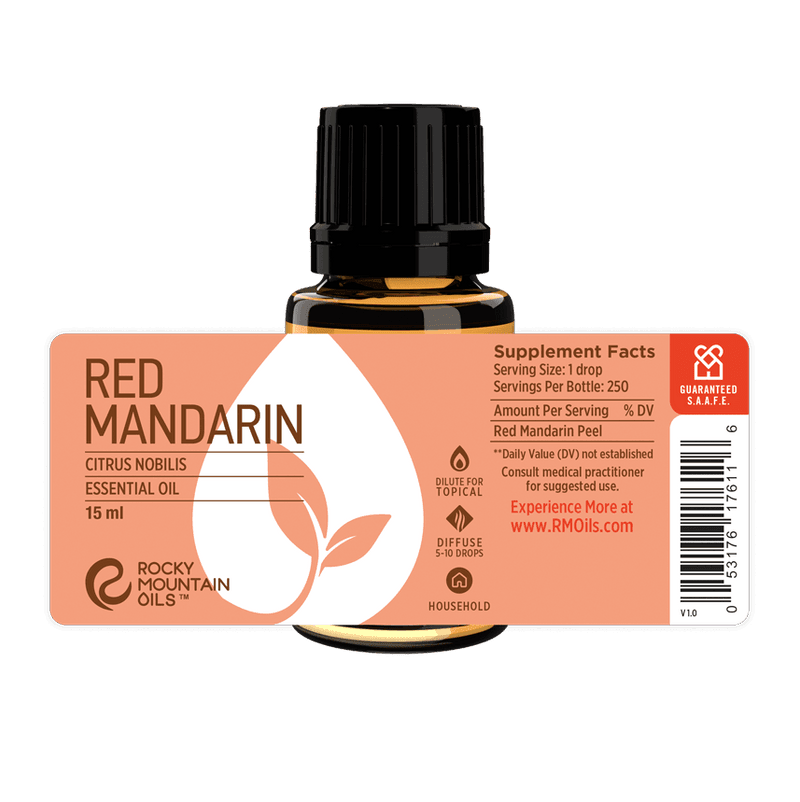 Red Mandarin Essential Oil
GC/MS
TESTING
90 DAY
RETURNS
100% RECYCLED
PACKAGING
S.A.A.F.E
PROMISE
Enjoy a gentle yet energizing burst of sunny citrus with our pure Red Mandarin Essential Oil. Also known as Tangor or Temple Orange, Red Mandarin Essential Oil presents a medium-strength aroma of sweet citrus with a vibrant, floral top note.
Red Mandarin Essential Oil is a potent source of limonene, an antioxidant found in the peels of citrus fruit. Studies suggest that limonene may help increase metabolism, support brain health, and reduce cellular damage caused by chronic inflammation and oxidative stress. Red Mandarin Essential Oil is also antimicrobial and has antibacterial properties.
This essential oil pairs harmoniously with other citrus oils as well as jasmine, lavender, and sandalwood. Red Mandarin diffuser blends can fill your home or workspace with an airy feeling of calm that also uplifts any mood. Like all citrus oils, Red Mandarin Essential Oil helps with depression and promotes positivity. 
Red Mandarin Essential Oil can also be used in homemade beauty products to control oily skin, treat breakouts, reduce redness, and promote a glowing complexion. Try it for DIY cleaning products, first-aid treatment for minor cuts, and use in morning meditation practices.
---
The statements contained herein have not been evaluated by the Food and Drug Administration. Neither Rocky Mountain Oils nor its products are intended for the purpose of diagnosing, treating, curing or preventing any disease. If you are pregnant, nursing, taking medication, or have a medical condition, consult your physician before using these products.
Red Mandarin Essential Oil Uses
Red Mandarin Essential Oil can be used for DIY beauty products and skincare, home remedies, aromatherapy, cleaning products, natural hand sanitizers, haircare, first-aid, meditation, and more.
As a rich source of antioxidants and anti-inflammatory plant compounds, Red Mandarin Essential Oil may help reverse signs of aging and brighten skin for a healthier, more youthful complexion.
Add 1-2 drops of Red Mandarin Oil to a carrier oil to make a healing balm for itchy rashes, insect bites, minor burns, and small wounds. (Antimicrobial properties help protect against infection and may shorten healing time.)
Apply to pulse points, use in a diffuser, or simply inhale the bright citrusy aroma to feel relaxed yet uplifted. May help treat mood disorders and enhance mental clarity.
Red Mandarin Essential Oil Recipes
Laundry Blend
Use this uplifting blend as a dye-free detergent to leave clothes feeling fresher than ever.
Instructions: Add oils to the final rinse of laundry, or apply drops onto a cotton cloth and add to dryer. Include 1 drop of Patchouli Oil when washing sheets.
Not phototoxic. May cause sensitization if oxidizes.
Apply with a carrier oil for topical application.
Click here for dilution rates.
Kids Safety: Safe to use topically with children 7 months of age and older. Dilute to a .5-1% dilution rate for topical application.
Practice safe diffusing:
- Diffuse in an open, well-ventilated area.
- Keep children out of the direct line of mist.
- Diffuse in 30-60 minute intervals with ample break periods for safe and effective use.
Your trust and confidence is very important to us. As part of our S.A.A.F.E. Promise™ to you, we provide GC/MS (Gas Chromatography / Mass Spectrometry) test results from a verified third party, independent lab for each one of our essential oil products.
GC/MS tests verify purity and quality of the oils we sell, so you can be sure you are using the highest quality oils available on the market today.
GC/MS Test: Click Here
For batch specific GC/MS test: Click Here
Red Mandarin Essential Oil FAQ
What is red mandarin oil used for?

Red Mandarin Essential Oil is used for treating acne, controlling oily skin, reducing breakouts, lightening the appearance of sunspots and age spots, smoothing fine lines and wrinkles, eliminating odor-causing bacteria, stress, mental fatigue, hyperactivity, seasonal affective disorder, holistic haircare, and more.

What are the health benefits of red mandarin essential oil?

The health benefits of Red Mandarin Essential oil include reducing chronic inflammation, protecting against bacterial and viral infections, healing minor cuts, burns, and scrapes, soothing itchy skin and bug bites, supporting cognitive health, supporting gut health, and use as a natural antispasmodic.

Is red mandarin oil good for sleep?

Although Red Mandarin Oil has a crisp citrus scent that can be energizing, this essential oil is also great for anyone suffering from insomnia or poor-quality sleep. Red Mandarin Essential Oil can help calm busy minds and lowers the volume on anxious thoughts, allowing you to relax and fall asleep more easily.

Is red mandarin essential oil good for the skin?

Yes! Red Mandarin Essential Oil benefits for skin include healing blemishes, soothing redness and irritation, naturally treating eczema and psoriasis, and more. Red Mandarin Essential Oil can help balance skin pH to reduce excess oil and hormonal breakouts. Following a patch test, add 1-2 drops to a carrier oil and apply directly to clean skin for healing benefits.