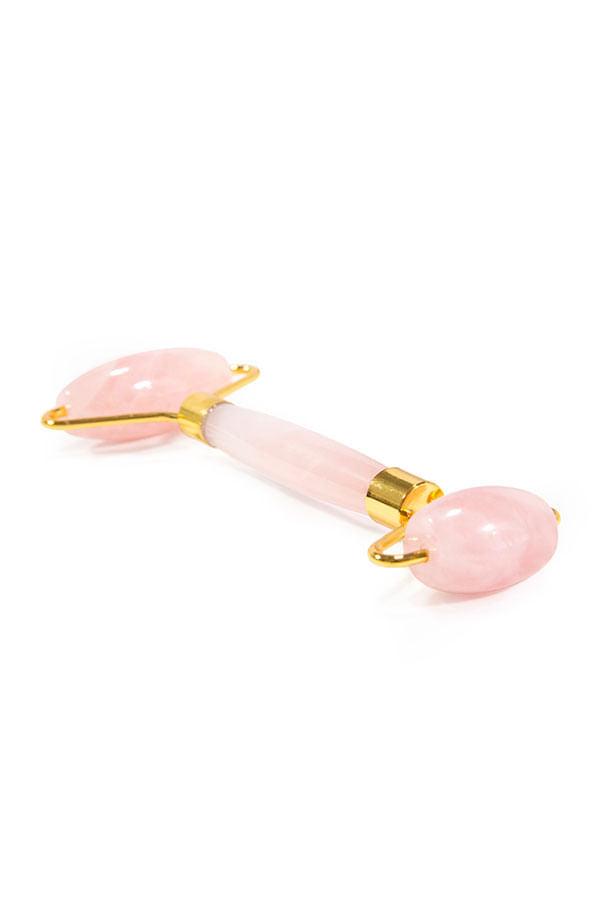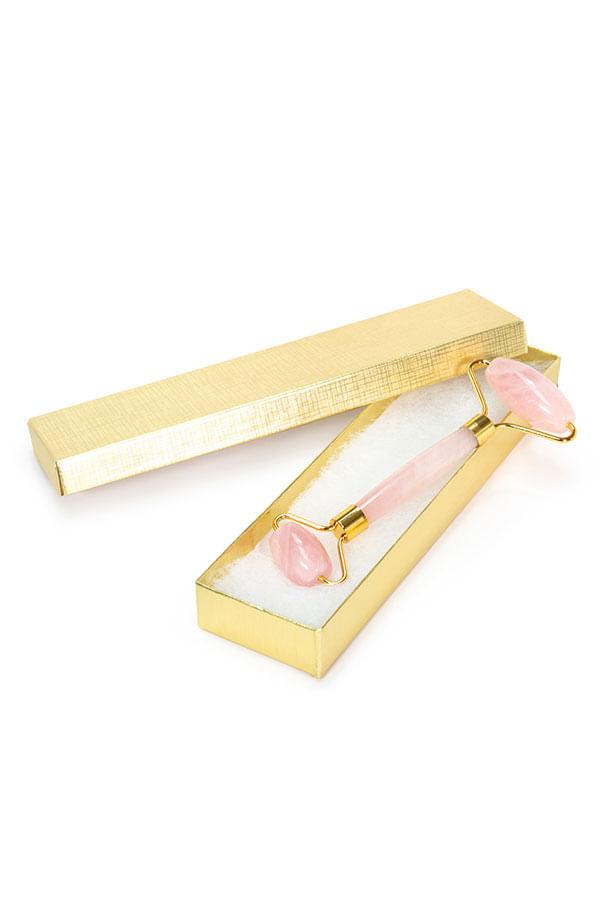 Rose Quartz Facial Roller
90 DAY
RETURNS
100% RECYCLED
PACKAGING
S.A.A.F.E
PROMISE
Crystals and facial rolling have been around for centuries and can help support a healthy body and complexion. You can use this Rose Quartz Facial Roller to assist in reducing redness, promoting circulation, and allowing for maximum absorption of your skin and beauty products.
Rose Quartz Facial Roller can help:
Reduce redness, puffiness, and fine lines 
Loosen tight facial muscles 
Increase circulation to help promote a healthy glow 
Absorb products into the skin better 
With the larger side, gently roll your Rose Quartz Facial Roller in an upward movement, starting at the jawline and moving up towards the cheeks. Repeat this on both sides of the face 3-5 times.


With the small roller, very gently roll around the eye sockets, starting in between the brows and moving toward the temples. Repeat this 3-5 times.


With the larger side, start in the middle of the forehead and roll upwards towards the hairline. Roll evenly, moving side to side and towards each ear. Repeat this 3-5 times.

*For best results, cleanse and moisturize the face and neck before using the roller.

Quick Tips:
Place your Rose Quartz Facial Roller in the refrigerator for 5-10 minutes before use.
Make sure to wipe your Rose Quartz Facial Roller clean after every use.

*All stone rollers are natural and untreated. Color and clarity can vary