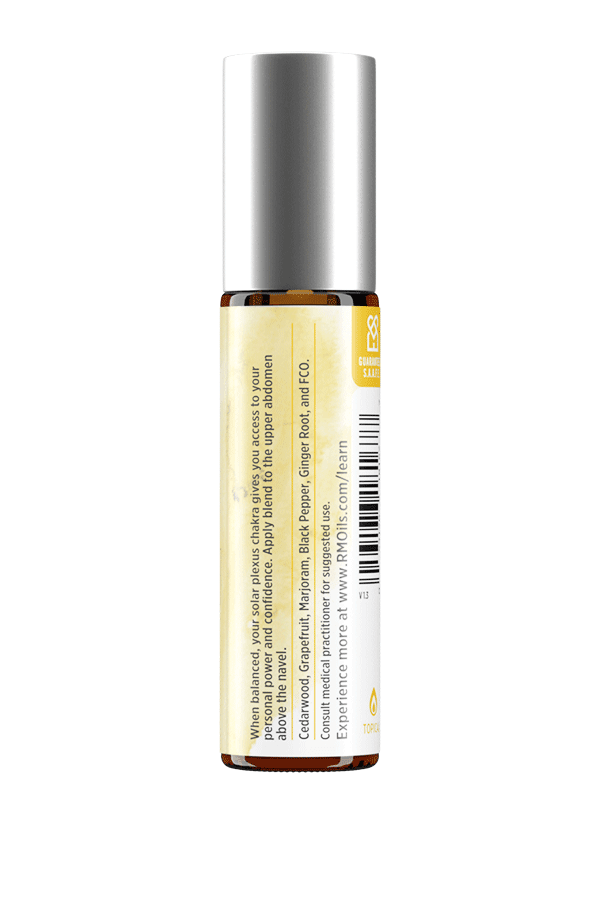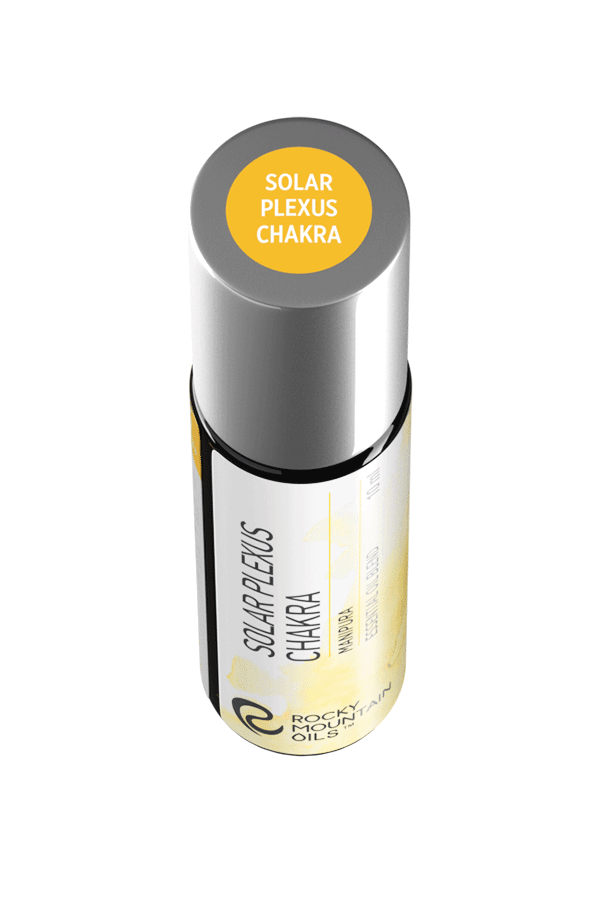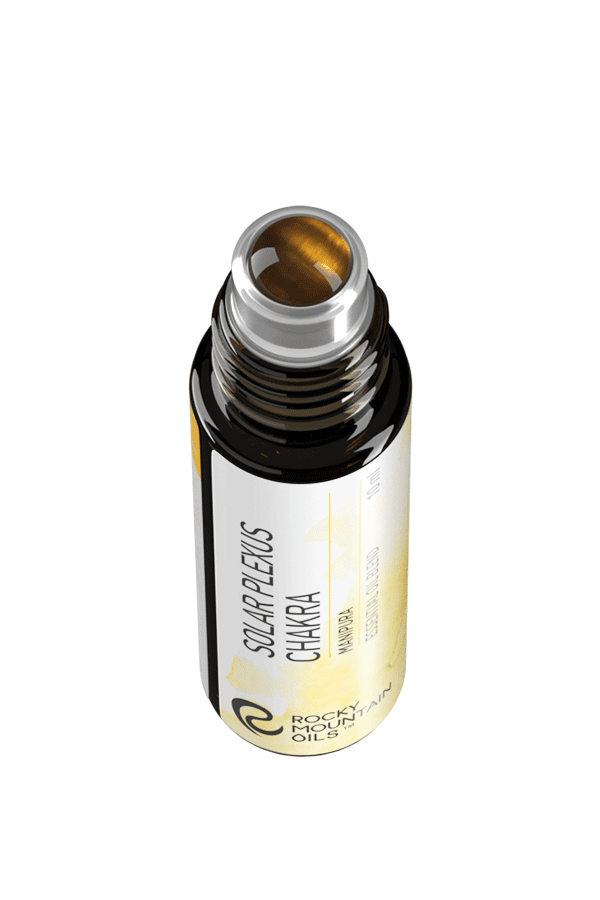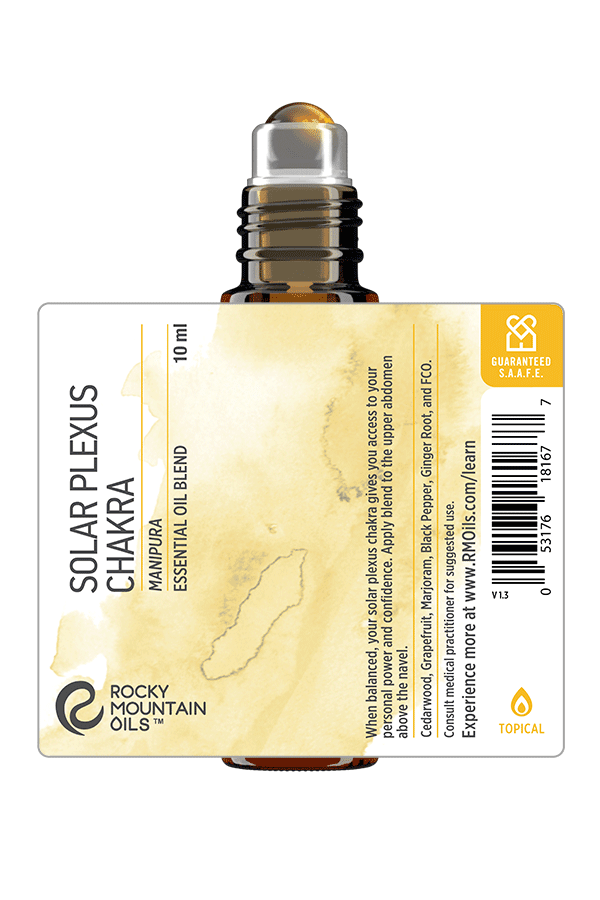 Solar Plexus Chakra Roll-on
90 DAY
RETURNS
100% RECYCLED
PACKAGING
S.A.A.F.E
PROMISE
To help strengthen your sense of self, we recommend focusing on your solar plexus chakra. Chakras are energy centers throughout the subtle body that help distribute energy, or prana, throughout the body. Your solar plexus chakra is the third of seven chakras, and it is located in the upper abdomen, about two inches above the navel. 
The solar plexus chakra is the core of your identity and personality. When balanced, your solar plexus chakra can help you experience: 
Greater willpower, self-discipline, and self-esteem 
Unlimited potential 
Greater ability to transform thoughts into action 
Greater confidence and personal power 
Ability to overcome fear 
Ability to master thoughts and make conscious decisions 
A balanced solar plexus chakra helps you seize and enhance your personal power, ultimately helping you develop your authentic self and take responsibility for your life. As a result, you can be more able to follow your true path and create the life you want. 
Our Solar Plexus Chakra Blend combines the power of essential oils with a tiger's eye gemstone rollerball. Tiger's eye is known for its ability to increase power and protection It encourages you to step outside of your comfort zone and free yourself of self-doubt. 
For more information about the solar plexus chakra, click here.
Our Chakra blends are the only oils on the market that combine the energetic properties of gemstones with the therapeutic benefits of essential oils! These oils work better within the body to bring harmony to your chakras and emotional well-being. Note: Due to pressure changes in air transit, minimal leaking (1-2 drops) may occur because of the texture of the gemstone rollerbals. If you receive a kit with minimal leaking, please reach out to our Customer Experience team. We will be more than happy to ship out an empty replacement box at no extra charge for the storage of your chakra oils. 
---
The statements contained herein have not been evaluated by the Food and Drug Administration. Neither Rocky Mountain Oils® nor its products are intended for the purpose of diagnosing, treating, curing, or preventing any disease. If you are pregnant, nursing, taking medication, or have a medical condition, consult your physician before using these products. 
Our Solar Plexus Chakra Blend combines the therapeutic benefits of essential oils with the energetic properties of the chakra's complementary gemstone.
Solar Plexus Chakra Blend: Cedarwood, Grapefruit, Sweet Marjoram, Black Pepper, and Ginger Root in a base of FCO.
Gemstone Rollerball: Tiger's eye
Each Chakra Blend is blended at a 10% dilution rate.
Apply our Solar Plexus Chakra Blend to the upper abdomen, above the navel.
Our Solar Plexus Chakra Blend is blended at a 10% dilution rate.
Your trust and confidence are very important to us. As part of our S.A.A.F.E. Promise™ to you, we provide GC/MS (Gas Chromatography / Mass Spectrometry) test results from a verified third party, independent lab for each one of our essential oil products.
GC/MS tests verify purity and quality of the oils we sell, so you can be sure you're using the highest quality oils available on the market today.
Click here for the GC/MS test results for your Chakra Blends.
Click here for dilution rates.