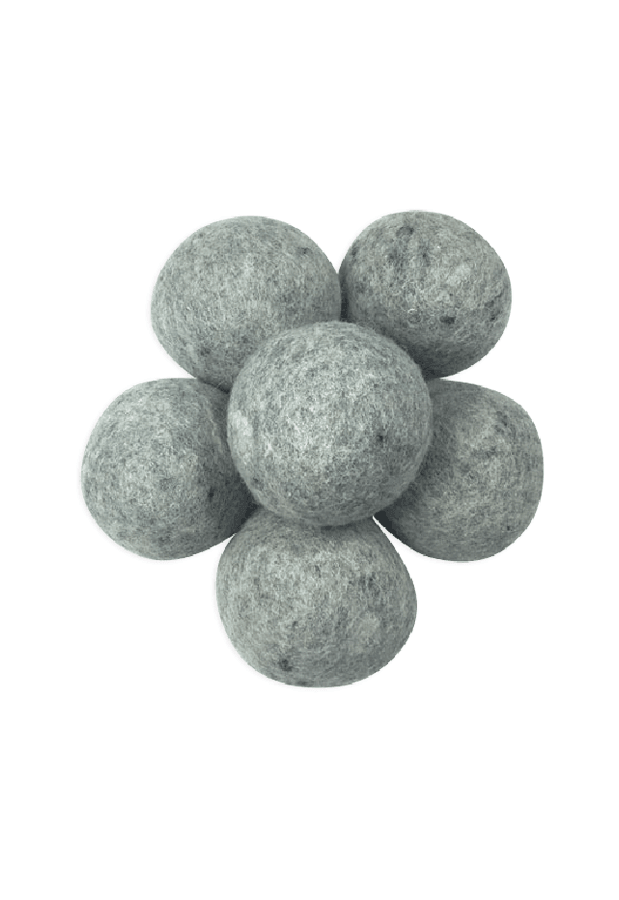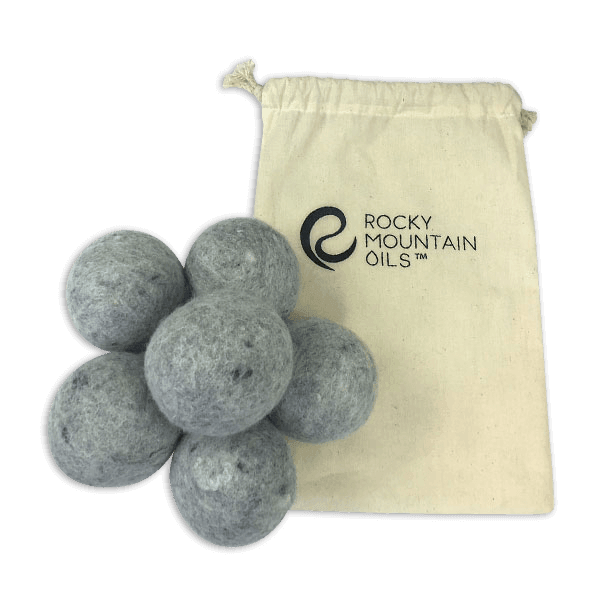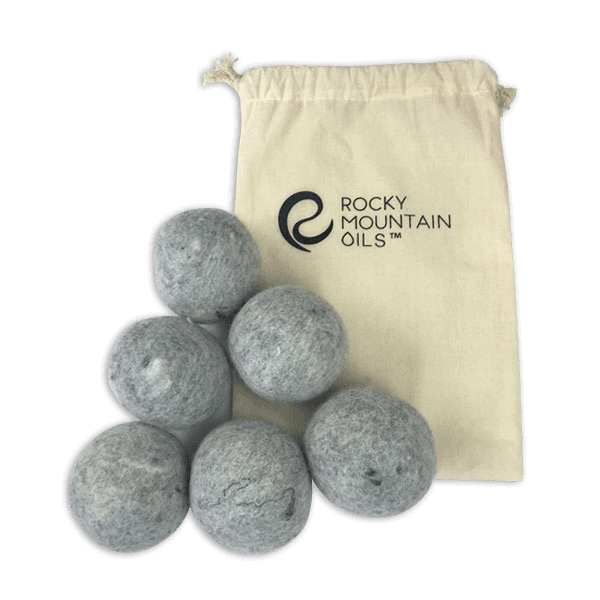 Wool Dryer Balls - 100% Organic New Zealand Wool
90 DAY
RETURNS
100% RECYCLED
PACKAGING
S.A.A.F.E
PROMISE
Level up your laundry game with these amazing, all-natural wool dryer balls! Using wool dryer balls helps you save energy, reduces drying time, and keeps your clothing fresh and wrinkle-free without harsh chemicals or artificial ingredients.
For many, drying is often the most frustrating part of doing your laundry. There's nothing worse than hearing your dryer finish its cycle, only to discover that the items inside are still damp and clumped together. By using wool dryer balls, your clothes, towels, or linens stay separated as they dry. This increases airflow in the dryer and speeds up drying time.
At Rocky Mountain Oils, we offer the best dryer balls to reduce static cling, prevent wrinkling, and naturally soften your laundry without dryer sheets or fabric softener. You can also add 2-3 drops of essential oils to gently infuse your clothes with your favorite relaxing or uplifting scents.
You can also use these wool dryer balls as a pet toy (without essential oil) or personal stress reliever!
How To Use:
Step 1: Place a load of wet laundry in your dryer.
Optional: Add 2-3 drops of your favorite essential oils to each dryer ball, then let the oil absorb into the wool and dry completely.
Step 2: Add wool balls to the dryer.
Step 3: Start your normal drying cycle. Once drying is done, remove clothes and wool balls.
Tips to Reduce Static Cling:
Separate your laundry by material. Dry synthetics or poly-blends separately from cotton or other natural fabrics.
Separate your laundry by size and thickness. Dry smaller items like underwear, socks, and t-shirts together, while grouping jeans, towels and linens, or thicker fabrics into distinct loads.
Spray wool dryer balls with water to further reduce static.
You can also pin a small safety pin to one ball.
Keep out of reach of children. Store in a cool, dry place when not in use. If wool balls are damp, allow them to dry completely before placing storage.
NOTE: If you use essential oils on your laundry dryer balls, keep them away from pets. Many essential oils are toxic to animals when ingested. Even if you can no longer smell any essential oils, the wool balls may still retain trace amounts that could be harmful to your dog or cat.
Wool Dryer Balls - 100% Organic New Zealand Wool FAQ
Where are these wool dryer balls made?

Our wool dryer balls are sourced from sheep raised and shorn in New Zealand.

Are these wool laundry dryer balls organic?

Yes! Rocky Mountain Oils sells nothing but the best wool dryer balls, which are 100% organic.

How many wool balls should I use in my dryer?

This depends on how much laundry you're drying. For small to medium loads, use three wool dryer balls. For large loads, including towels and linens, use five to six balls. If you're drying large blankets, sleeping bags, or rugs, you may need ten to twelve.

How long do laundry dryer balls last?

On average, laundry dryer balls made from wool last for about 1,000 loads or approximately 2-5 years. However, the lifespan of your wool dryer balls may be affected if you use fabric softener, live in a very dry or very humid environment, or frequently use them to dry "hard" items like shoes. You'll know it's time to replace your wool balls when they begin to look frayed and start to leave pieces of lint in your clothes.

What are the best essential oils to use for wool dryer balls?

Using wool dryer balls is a great way to add fresh, natural fragrance to your clothes, linens, and towels with essential oils. Although you could theoretically use any essential oil, we recommend avoiding "hot" oils such as Cinnamon Bark and Clove Bud, which may cause irritation, as well as oils like Blue Tansy which may cause staining. Our favorite essential oils to use with laundry dryer balls include Lavandin, Meadow Breeze blend, and Falling Rain blend.