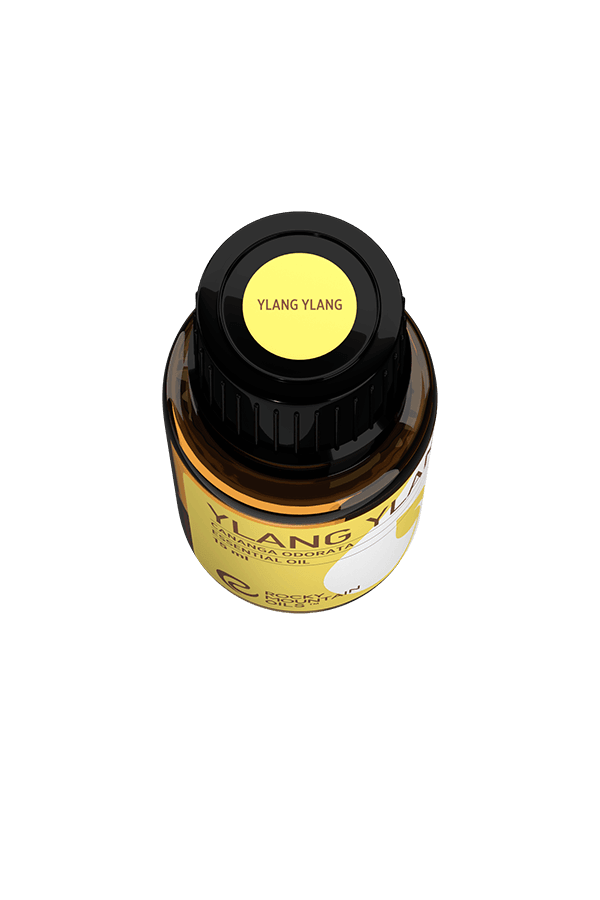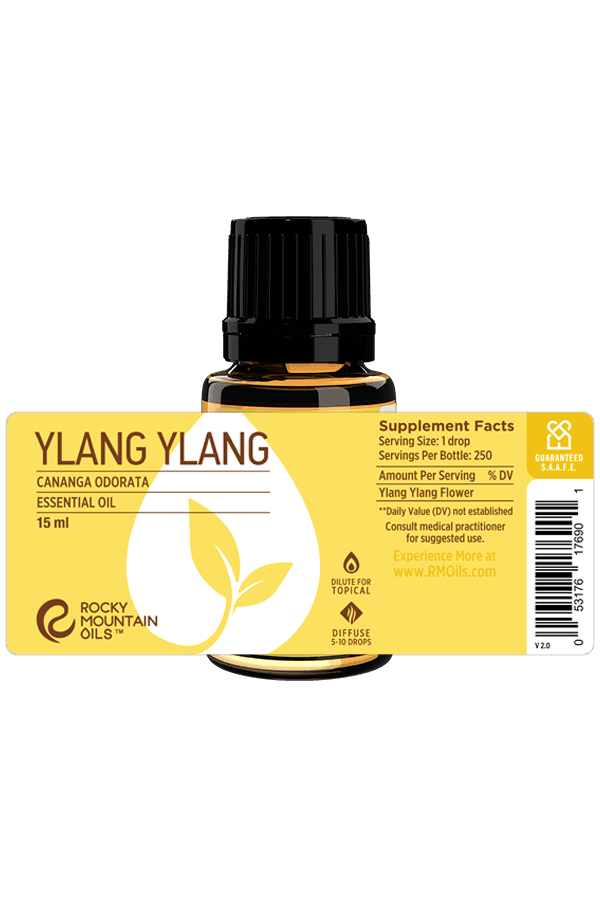 Ylang Ylang Essential Oil
GC/MS
TESTING
90 DAY
RETURNS
100% RECYCLED
PACKAGING
S.A.A.F.E
PROMISE
Relax in luxury with the exotic, alluring aroma of Ylang Ylang Essential Oil. Although sometimes called "poor man's jasmine," we'd say Ylang Ylang is worth its weight in gold. Steam distilled from the yellow flowers of the Cananga tree, Ylang Ylang essential oil has a floral scent that's sweet, intoxicating, and ever-so-slightly spicy.
Ylang Ylang is a popular choice for aromatherapy due to its calming and uplifting effect. Diffusing or inhaling this essential oil helps you feel more centered, allowing you to release anxious thoughts and enjoy the present moment. It also inspires clear, focused energy and feelings of passion. For couples, a Ylang Ylang massage oil adds a dash of romance and sensuality.
High in anti-inflammatory compounds, Ylang Ylang essential oil benefits the body as well as the mind and spirit. Try this essential oil to promote better skin, hair, and nails, while reducing pain and discomfort caused by inflammation. It eliminates bacteria and microbes, which strengthens the immune system.
Ylang Ylang perfume and cologne blends are much sought-after because this floral oil inspires powerful attraction and a clean, refreshing scent. If you enjoy making your own soaps, bath bombs, candles, homemade cleaning products and hand sanitizer, or other DIY gifts, make sure you add Ylang Ylang to your essential oil repertoire!
---
The statements contained herein have not been evaluated by the Food and Drug Administration. Neither Rocky Mountain Oils nor its products are intended for the purpose of diagnosing, treating, curing or preventing any disease. If you are pregnant, nursing, taking medication, or have a medical condition, consult your physician before using these products.
Create a Ylang Ylang perfume by diluting with Jojoba oil and dabbing on your neck, pulse points, or behind the ears.
Diffuse to fill your home, office, car, or any space with a delightful scent that relieves stress and promotes a joyous, peaceful mood.
Diffuse, inhale, or massage into the skin with a carrier oil before bedtime to help fall asleep faster and sleep more soundly without tossing and turning.
Apply topically with a carrier oil to reduce inflammation in the skin, soothe redness, and promote a more youthful, glowing complexion.
Create a DIY massage oil with Ylang Ylang and a carrier oil to relieve pain from sore muscles, stomach aches, menstrual cramps, and more. Ylang Ylang massage oils also create a sensual, romantic atmosphere and strengthen the libido.
Diffuse or massage into the soles of the feet with a carrier oil to absorb health benefits that may help regulate blood pressure and reduce risk of cardiovascular disease.
Ylang Ylang Essential Oils Bath Blend
Soak away stress and relax sore, stiff muscles while enjoying the aromatherapy benefits of Ylang Ylang with this natural bath blend.
5-6 drops Ylang Ylang Essential Oil
1 cup Epsom Salt
Instructions: Mix oil and salts together, then dissolve in a warm bath. Soak for 20-30 minutes.
Botanical Name: Cananga odorata var genuina
Country of Origin: Madagascar
Extraction Method: Steam Distilled
Plant Part: Flower
Aroma: Floral, Sweet, Slightly Spicy
Consistency: Medium
Blends Well With: Cedarwood, Grapefruit, Geranium, Jasmine, Lavender, Lemon, Orange, Rose, Sandalwood
Popular Ylang Ylang Blends: Majestic Breeze, Tranquility, Hair Support, At Peace, Counting Sheep
May cause irritation in its pure form. Always dilute with a carrier oil and patch test prior to extensive topical use. Do not use if pregnant or breastfeeding. Do not use on broken skin. Keep out of reach of children and pets.
Safe to use topically with children ages 2 and up when diluted to a .5-2% dilution rate. Click here to learn more about using essential oils for kids.
Safe Diffusing Tips:
Diffuse in an open, well-ventilated area.
Keep children and pets out of the direct line of mist.
Diffuse in 30-60 minute intervals with ample break periods.
Your trust and confidence matter to us. As part of our S.A.A.F.E. Promise™, Rocky Mountain Oils offers GC/MS (Gas Chromatography/Mass Spectrometry) test results verified by a third-party, independent lab for every essential oil and essential oil blend in our catalog.
GC/MS tests verify the purity and quality of all Rocky Mountain Oils products, so you can be sure you're using the safest, highest-quality essential oils available on the market.
GC/MS Test: Click Here
For batch-specific GC/MS tests, click here.
Ylang Ylang Essential Oil FAQ
What does Ylang Ylang mean?

Ylang Ylang (pronounced "e-lang-e-lang") is the Spanish spelling of the tree that produces this sweet-smelling flower, which is native to the Phillippines and known as the ilang-ilang tree in Tagalog. The word "ilang" means wilderness, however it is something translated as "perfume tree" or "flower of flowers."

Can I use Ylang Ylang oil for hair?

Yes. Ylang Ylang essential oil benefits for hair include nourishing and hydrating the scalp, smoothing frizzy flyaways, healing split ends, reducing excess shedding, and stimulating hair follicles at their root to promote new growth. To use Ylang Ylang oil for hair, dilute it with a carrier oil and massage into the scalp or add a few drops to your regular shampoo or conditioner.

Can I use Ylang Ylang for skin?

Yes. When used in skincare products, Ylang Ylang essential oil helps soothe irritation, clears dead skin cells, balances the production of the skin's natural oils (also known as sebum), and can help clear acne. It's also an excellent oil to use with Gua Sha and jade rollers due to its sweet, relaxing scent. However, always dilute Ylang Ylang with a carrier oil prior to topical use and do not use on broken or damaged skin, as it may exacerbate irritation.

What are the spiritual benefits of Ylang Ylang essential oils?

With its luxurious floral aroma, Ylang Ylang essential oil benefits the soul by clearing stress and negative energy. Inhaling Ylang Ylang is immediately uplifting and helps you feel safe, comfortable, and supported. This essential oil also helps balance masculine and feminine energies, enhances meditation, and allows you to feel more present, joyous, and grateful in your daily life.