Grime Away Scrub
Grime Away Scrub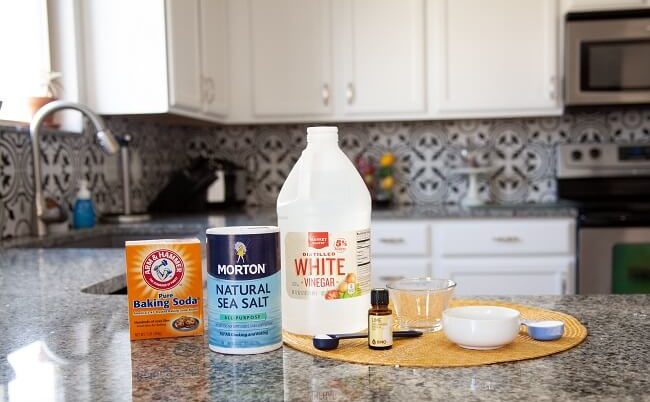 Scrub away that nasty soap scum and grime buildup from the corners of your shower or around the drain without using that way-too-strong chemical cleaner. This recipe that will blow that grime out of the water!
Ingredients
4 drop Lime Essential Oil
1 tbsp Baking Soda
2 tsp Salt
Vinegar
Instructions
Combine baking soda, salt, and essential oil in a small cup.

Add just enough vinegar to make a paste.

Mix thoroughly.

Apply to bathroom tile or drain, and scrub with a damp cloth or sponge. Rinse well, and watch your bathroom sparkle!