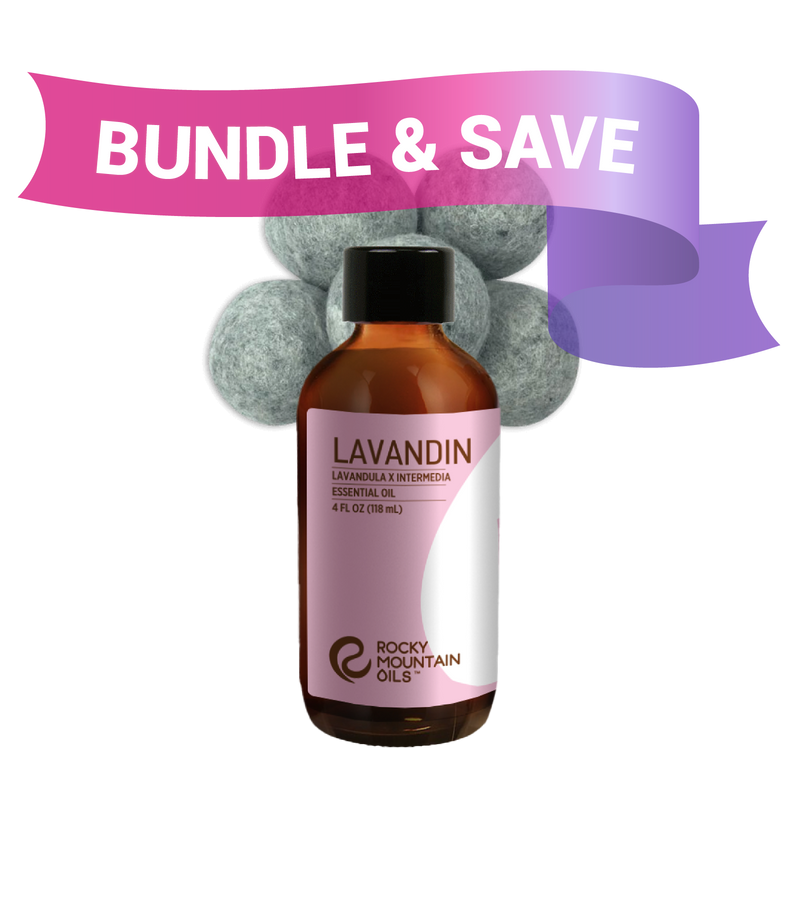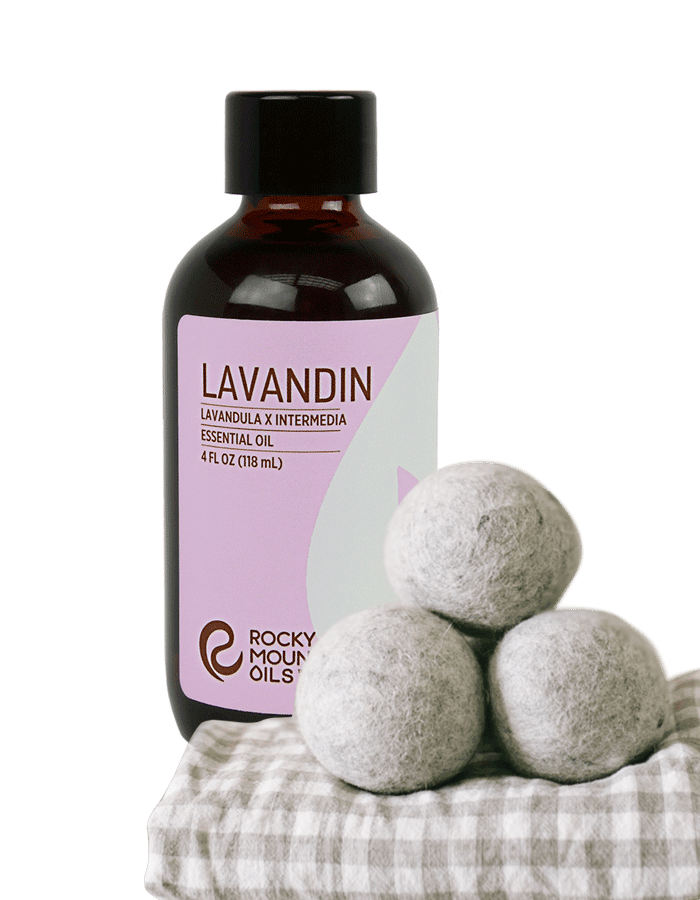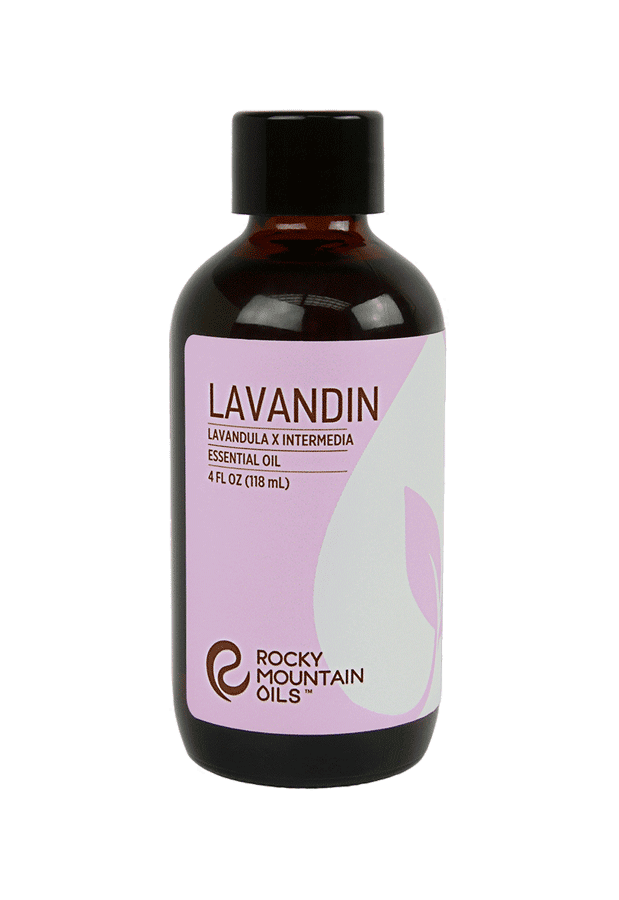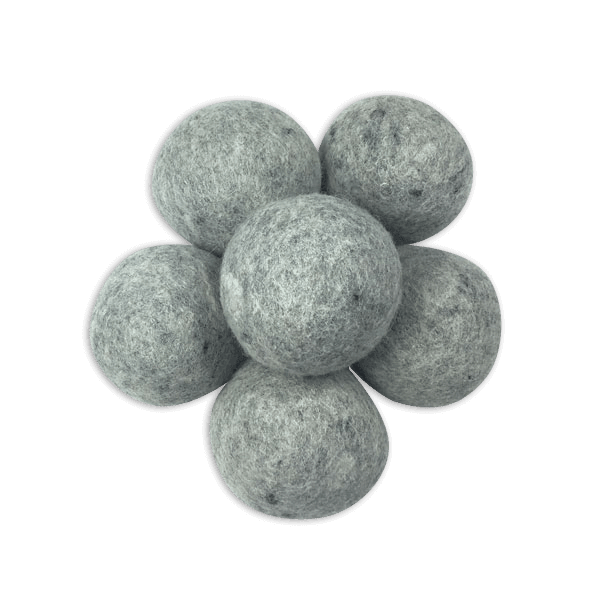 Natural Laundry Bundle
90 DAY
RETURNS
100% RECYCLED
PACKAGING
S.A.A.F.E
PROMISE
Laundry day just got a whole lot better with this Natural Laundry Bundle! By combining Wool Dryer Balls and 100% pure Lavandin Essential Oil, this bundle makes it easy to make the switch to natural laundry products.

Fear no odor lurking in your laundry basket with Lavandin essential oil. By adding Lavandin to your DIY natural laundry detergent, you can experience the full power of Mother Nature. Lavandin is a hybrid of traditional Lavender and Spike Lavender oils. It offers a soft, floral, and fresh aroma that can help deodorize stinky shirts or socks. Plus, Lavandin's natural antibacterial properties help disinfect clothes to keep you and your family healthy.

Once your laundry is washed and ready to dry, switch out your dryer sheets with wool dryer balls! Dryer sheets contain harmful chemicals that can irritate your skin and stick to your clothes. By switching to Wool Dryer Balls, you can avoid undesirable toxins and dry your clothes in a way that is environmentally friendly and safe for your family. Our Wool Dryer Balls are made of 100% organic New Zealand wool. They help reduce static and dry time, are hypoallergenic, and can be used for about one thousand loads. Plus, you can scent the dryer balls with your favorite essential oils to leave your clothes smelling fresh and clean.

The statements contained herein have not been evaluated by the Food and Drug Administration. Neither Rocky Mountain Oils® nor its products are intended for the purpose of diagnosing, treating, curing, or preventing any disease. If you are pregnant, nursing, taking medication, or have a medical condition, consult your physician before using these products.
Lavandin
Add 2-4 drops with a little bit of water to the fabric softener compartment before starting a cycle.
Or, add your oil directly to the stream of running water as your washing machine fills.
Wool Dryer Balls
Add 2-3 drops of your favorite essential oil to each wool dryer ball.
Let the essential oil dry on the ball before adding it to the dryer.
Place 1-3 balls in a small load, or 4-6 balls in a large load.
Re-scent balls every 4-5 loads or as desired for the best scent.
Tips to Reduce Static with Wool Dryer Balls:
Separate synthetic materials from the rest of your laundry.
Spray your dryer balls with water before putting them in the dryer.
Pin a small safety pin to one ball before putting it in the dryer.
Caution: Some animals are extremely sensitive to essential oils. If you have used oils on your dryer balls, we recommend keeping them away from pets.
Lavandin: Generally non-irritating and non-sensitizing.
Kids Safety: Safe to use Lavandin around children ages 2 years and older.
Your trust and confidence is very important to us. As part of our S.A.A.F.E. Promise™ to you, we provide GC/MS (Gas Chromatography / Mass Spectrometry) test results from a verified third party, independent lab for each one of our essential oil products.
GC/MS tests verify the purity and quality of the oils we sell, so you can be sure you're using the highest quality oils available on the market today.
Click here for the GC/MS test results for your bottle of Lavandin.
Click here for dilution rates.