Exotic Breeze Perfume
Exotic Breeze Perfume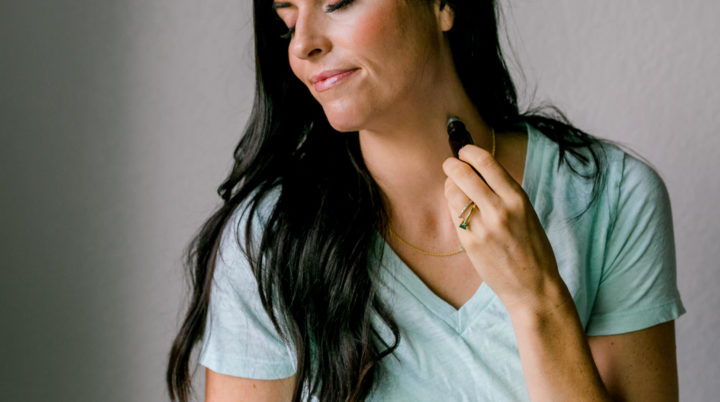 This is a great smelling blend with benefits! Want to be transferred to the top of a waterfall, surrounded by exotic flowers? This Exotic Breeze Perfume is perfect for when you need some real grounding.
Ingredients
These essential oils were chosen for their ability to compliment each others aromas as well as for the calming and grounding properties.
3 drop Lavender Greece Essential Oil
2 drop Sandalwood Essential Oil
2 drop Cedarwood Essential Oil
2 drop Ylang Ylang Complete Essential Oil
1 drop Cardamom Essential Oil
2 tsp FCO - (Fractionated Coconut Oil)
Instructions
Blend formula together in a 10ml roll-on bottle.

Roll blend onto your pulse points, such as the neck and wrist.