Military Spouse Appreciation Event
Falling on the last Monday of every May, Memorial Day is the day we dedicate to all those who have lost their lives fighting for our country. It is the day we come together as a community and honor the sacrifices of our brave military men and women. We express our gratitude and recognize military families who have sacrificed and lost so much for us to be safe and free. 
While it is certainly a day to celebrate our freedom, it is important to remember that Memorial Day comes as a bag of mixed emotions for some. While many will be celebrating with barbecues and picnics, others will be grieving or remembering their fallen military family and friends. 
It is important to remember these military families today, to honor them and offer our gratitude and thanks. Whether that be a moment of silence, a toast, or a waving American flag, we dedicate this day to the military men and women who have given their lives for our country, and to their families who have lost them.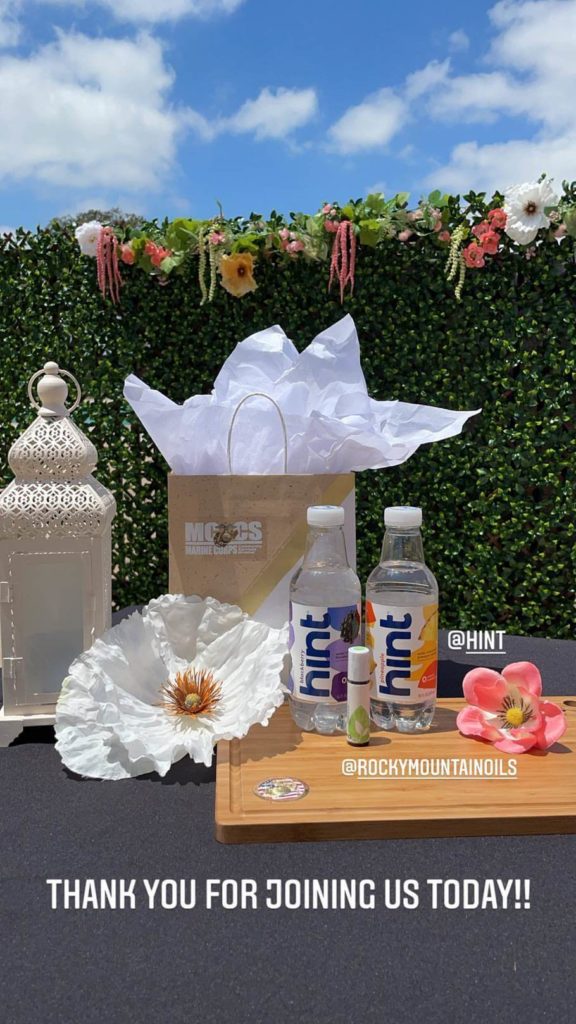 In honor of both Memorial Day and Military Spouse Appreciation Month, we at RMO chose to donate 75 of our assorted roll-on essential oils to the May 15th Military Spouse Appreciation Event hosted by the Marine Corps Air Station Miramar in San Diego. We wanted to boost the morale of military spouses who are still waiting for their loved ones to come back as well as to show our appreciation for their bravery and patience. We added our roll-ons to goodie bags that we made for the military spouses as a token of our gratitude. 
As a sponsor of the Marine Corps Air Station Miramar, we wanted to show our appreciation for all those military spouses who have had to say goodbye to their partners and endure months of worry, not knowing when or if their loved ones will come back. We commend our military spouses for staying so strong for their partners, kids, and families, and honor them for all their sacrifices. 
At RMO, we dedicate this day to all those who we have lost and remember them as heroes of our country and community.