Soothing Leg Massage Oil
Soothing Leg Massage Oil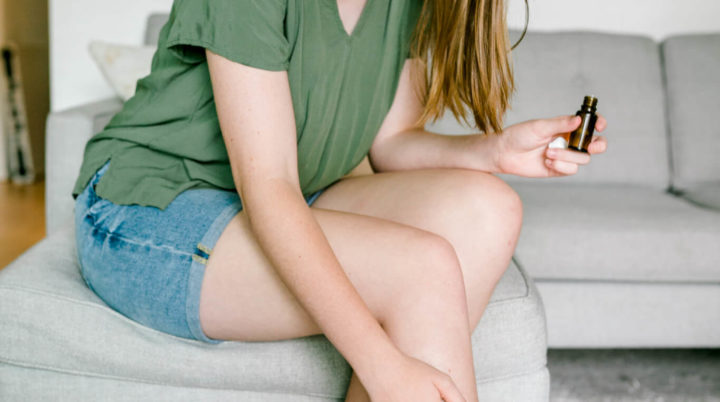 Do your legs ever feel achy and tight after standing for long periods of time or a workout? Try this Soothing Leg Massage Oil to help relieve tight and aching legs, calves, and ankles.
These essential oils were chosen as their properties are known to assist in reducing water retention and sooth minor aches and pains
Ingredients
5 drop Grapefruit Essential Oil
5 drop Pine Essential Oil
3 drop Cinnamon Bark Essential Oil
3 drop Fennel Seed Essential Oil
1 drop Cypress Essential Oil
1 tbsp FCO - (Fractionated Coconut Oil)
Instructions
Mix ingredients together in a glass container, like an empty 15ml glass bottle.

Massage mixture into the legs, calves, and ankles to relieve tight and achy muscles. For best results, massage for 30 minutes.