Glowing Skin Turmeric Blend
Glowing Skin Turmeric Blend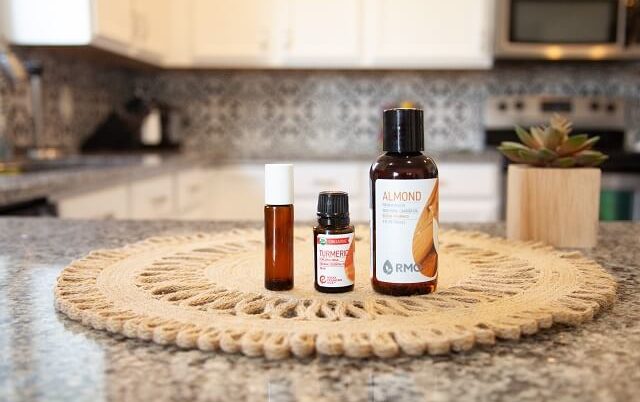 Improve your overall complexion and enhance your natural glow with this Glowing Skin Turmeric Blend. Turmeric and Almond Oil are a match made in heaven when it comes to nurturing, moisturizing, and energizing the skin.
Ingredients
5 drop Organic Turmeric Essential Oil
2 tsp Almond Oil
Instructions
Add 5 drops of Organic Turmeric Essential Oil to your empty glass bottle.

Add carrier oil, combining the ingredients.

Reassemble your roll-on bottle.

Massage oil onto trouble spots on your skin to help improve your complexion.