Treat Yourself DIY Diffuser Blend
So many people find it difficult to truly love themselves and embrace who they are down to the core. That saying "you're your own worst critic" is often true - we can be way too hard on ourselves! But, beating ourselves up over our mistakes or perceived flaws won't do us any good. We need to make a conscious effort to be kind and forgiving towards ourselves. We are all worthy of love, especially self-love. Remind yourself that you are strong, you are resourceful, you have value, and you have a purpose. All is well.
One small way to show yourself love is by taking the time to do something you enjoy every day. Order your favorite takeout and watch a movie. Relax on the porch with hot cocoa and a good book. Draw a relaxing bubble bath. Whatever you decide to do, we've got a way to make the experience even better - diffuse this delightfully soothing blend!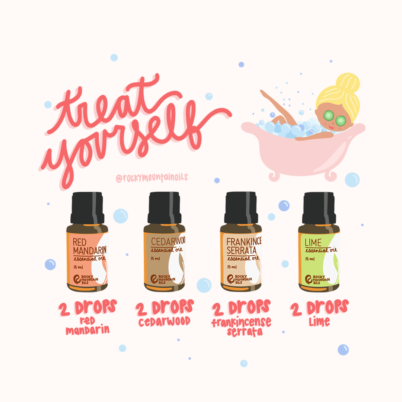 Let us know what you think of this blend and what kind of adventure or relaxation moment you combined with this blend! We cannot wait to hear from you!