Soothing Skin Remedy
Soothing Skin Remedy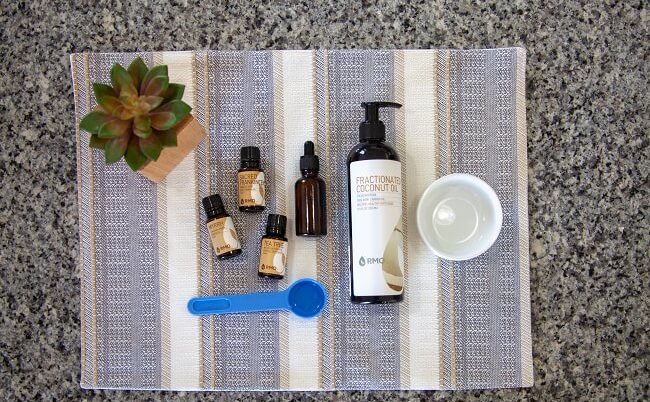 Are you clumsy or adventurous and always end up with minor scratches or scrapes after every endeavor? Try this recipe to soothe the skin and assist the body's natural healing process.
Ingredients
4 drop Frankincense, Sacred Essential Oil
2 drop Myrrh Essential Oil
3 drop Tea Tree Essential Oil
1 tbsp FCO - (Fractionated Coconut Oil)
Instructions
Measure out the Fractionated Coconut Oil.

Add the Fractionated Coconut Oil to your empty glass bottle.

Add the essential oils.

Drop 2-3 drops of the mixture into the palm of your hand.

Apply to affected areas as often as needed.