Sweet Dreams Bath Salts
Sweet Dreams Bath Salts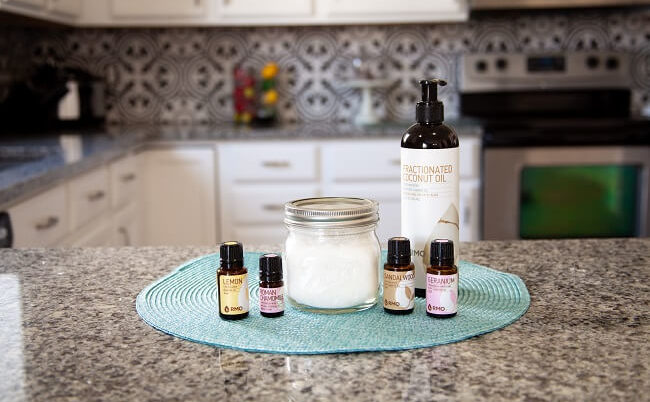 Do you have a big exam or event coming up? Make sure you take time to clear your mind and relax your body the night before! Try this Sweet Dreams Bath Salts recipe to help you truly relax and help you sleep like a baby.
Ingredients
15 drop Geranium Essential Oil
10 drop Sandalwood Essential Oil
10 drop Lemon Essential Oil
10 drop Chamomile, Roman Essential Oil
2 tbsp FCO - (Fractionated Coconut Oil)
2 cup Epsom Salt
1/2 cup Baking Soda
Instructions
Combine the dry ingredients in a small bowl.

Pour dry ingredients into a mason jar.

Measure and add the carrier oil.

Add the essential oils.

Mix thoroughly.

Add 1/4 cup of the mixture to the bath before bedtime. This is especially relaxing when used the night before an exam, interview, or big presentation.