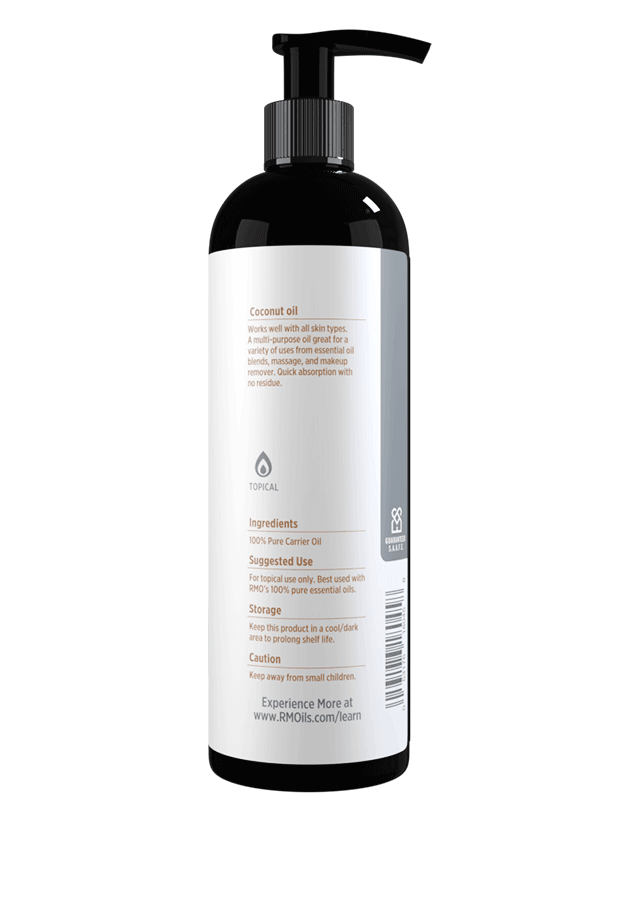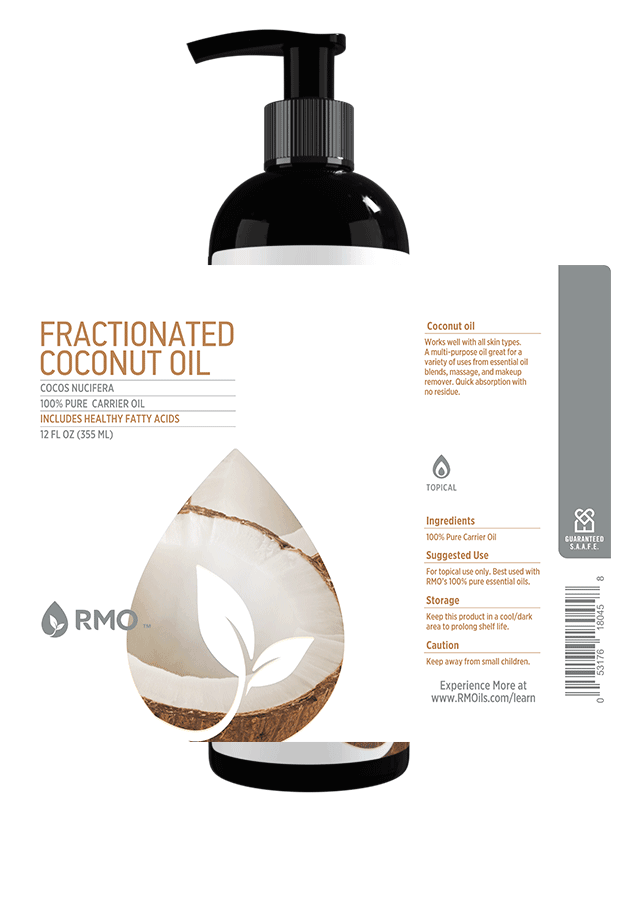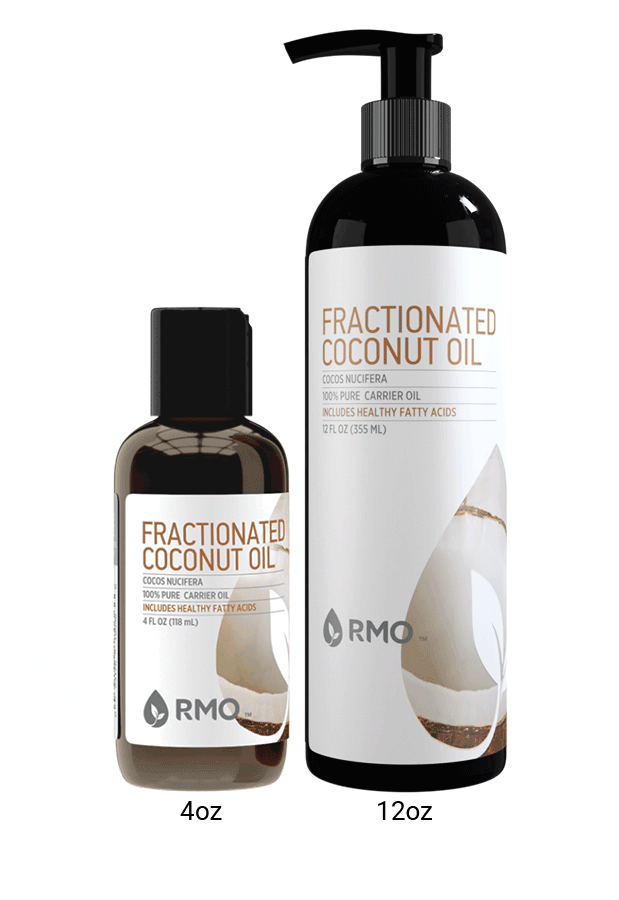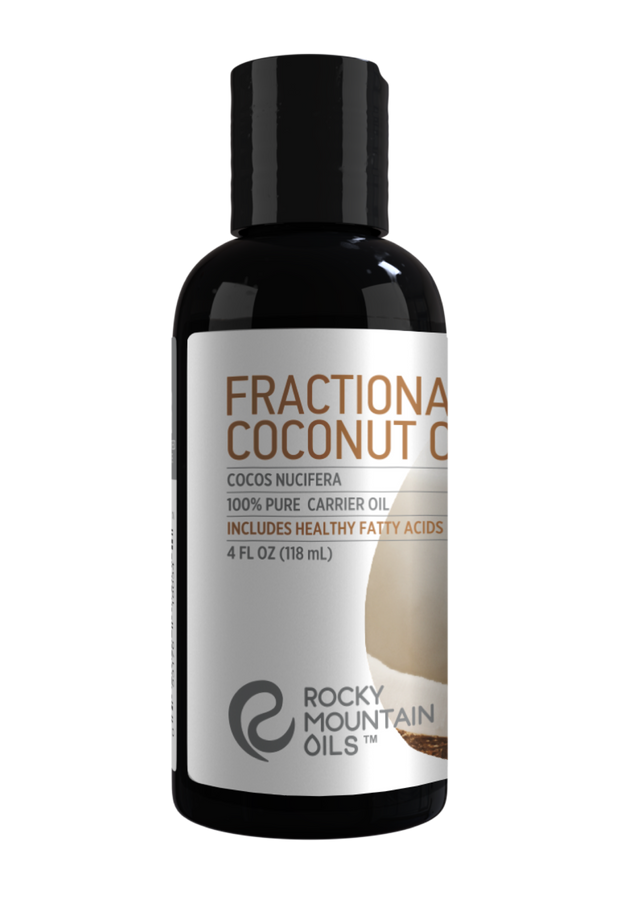 FCO Carrier Oil - (Fractionated Coconut Oil)
GC/MS
TESTING
90 DAY
RETURNS
100% RECYCLED
PACKAGING
S.A.A.F.E
PROMISE
Heal and hydrate skin's natural barriers with Fractionated Coconut Oil (FCO). It's perfect for personal use as a natural moisturizer and makeup remover, or use this coconut oil as a carrier oil to dilute pure essential oils and create your own perfumes and colognes, topical salves, massage oils, and more.
Like all coconut oils, FCO is made by pressing the nutrient-dense meat of the coconut fruit. Then, it undergoes a process called fractionation, which separates certain fatty acids from the oil. This gives FCO a thinner texture that's lighter, nongreasy, and fast-absorbing. FCO also remains liquid at lower temperatures than standard coconut oil.
Fractionated Coconut Oil is clear, odorless, and shelf stable. It's also antimicrobial, anti-inflammatory, and helps heal minor cuts and abrasions. Try using it to soothe cracked, dry skin or moisturize and balance the scalp in a deeply hydrating hair mask.
Cooling Foot Scrub

Mix together and store in an airtight glass jar. Rub into the bottom of the feet for a cooling exfoliation.
Most essential oils are so potent in their pure form that they need to be diluted prior to topical use. FCO is a perfect carrier oil for diluting pure essential oils in skincare, natural beauty, haircare, first-aid, and more. Benefits of dilution include:
Increased Absorption: Many pure essential oils are so volatile that they begin to evaporate once exposed to the air, losing their potency and fragrance. If these oils are applied directly to the skin, they won't absorb properly. By blending them with FCO carrier oil, you maximize the absorption time and prevent evaporation.
Prevent Skin Sensitivity and Irritation: Pure essential oils should never be applied directly to the skin in their undiluted form. They may cause sensitivity, irritation, or allergic reactions. Even if a tiny amount is applied to the skin, it may still cause damage over time. By diluting pure oils in a carrier oil, you can use them safely and limit the risk of sensitivity and irritation.

Increased Effectiveness: Diluting your essential oils in a carrier oil actually increases their effectiveness because the carrier oil allows them to be fully absorbed through the skin. Carrier oils also give you more applications from one bottle, which extends your supply of essential oils for topical use.
Cooling Foot Scrub
Soothe your tired feet after a long day and achieve smoother exfoliated skin with this cooling foot scrub.
1 cup granulated sugar
½ cup of FCO
7 drops Peppermint Essential Oil
5 drops Orange Essential Oil
Instructions: Mix ingredients together and store in an airtight glass jar. Rub into the bottom of the feet for a cooling exfoliation.
Botanical Name: Cocos nucifera
Country of Origin: Malaysia/USA
Extraction Method: Heat Pressed/Refined
Color: Clear
Aroma: Odorless
Consistency: Thin
Absorption: Average to Quick absorption, no greasy or oily residue
Shelf Life: Stable Shelf Life. Store in a cool, dark place.
As part of our S.A.A.F.E. Promise™, we provide FAMES (Fatty Acid Methyl Esters) test results from a verified third party, independent lab for each one of our essential oil products.
FAMES tests verify the purity and quality of the oils we sell, so you can trust that you're using the very best Jojoba Oil and other essential oil products on the market today.
FAMES Test: Click Here
For batch-specific FAMES test, click here.
FCO Carrier Oil - (Fractionated Coconut Oil) FAQ
Why is it called Fractionated Coconut Oil (FCO)?

Many people wonder what is the difference between coconut oil and fractionated coconut oil (FCO). Both oils are extracted from coconuts and provide deep moisturizing benefits. However, FCO is "fractionated," which means it has undergone a process to filter out lauric acid. In FCO, the medium-chain fatty acids (capric acid and caprylic acid) are the only ones that remain. As a result, FCO is more liquid, less greasy, and easier to absorb than regular coconut oil.

How do you use FCO as a carrier oil for essential oil blends?

To use Fractionated Coconut Oil as carrier oil, refer to our Dilution Guide. Measure out the FCO in a teaspoon in a small bowl, jar, or the palm of your hand, then add the necessary amount of pure essential oil to attain desired dilution rate.

What are some fractionated coconut oil benefits?

FCO benefits include moisturizing, makeup removal, healing cracked or dry skin, diluting essential oils for topical use, and hydrating hair. Coconut oil is also anti-inflammatory and antimicrobial, which makes it an excellent base to use in DIY first-aid salves or healing balms.

Can you use fractionated coconut oil for hair?

Yes! Use it on hair to create a deeply hydrating overnight mask, or as a carrier oil for essential oils like our Hair Support blend.

Can you use fractionated coconut oil for skin?

Yes! FCO is great for skincare and DIY beauty. Its odorless, thin consistency is safe for all skin types, nongreasy, and quick absorbing. It is also anti-inflammatory and helps heal the skin's natural protective barriers. FCO carrier oil is perfect as a makeup remover, too.