DIY After Sun Spray
It is summer and nothing is better than spending all day out in the sun! These warmer months allow you to spend your time at the beach, the pool, or simply hanging out in your backyard. While sun exposure is healthy in moderation, if you spend too much time in the rays of the sun, you can irritate and damage your skin.
Be sure to always apply sunscreen when spending long periods out in the sun to protect your skin! If you or your little one spent a little too much time in the sun, this DIY After Sun Spray is a must! With the perfect blend of cooling and soothing, this spray will bring much-needed relief to overexposed skin. This recipe only takes a few minutes and is made with all natural ingredients that you probably already have in your home!
Here is what you will need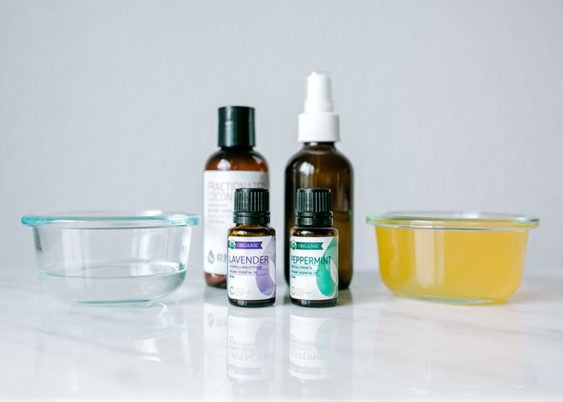 Aloe Vera Juice
— Extracted from the aloe vera plant, this juice contains many vitamins and nutrients that moisturize and nourish your skin. Aloe Vera is also a well-known, natural product that helps soothe irritated skin.
Coconut Oil
— Perfect for all skin types, coconut oil is a natural moisturizer. It softens and hydrates dry skin, leaving it feeling silky and smooth without a greasy after effect.
Lavender Essential Oil
— Used for centuries, the therapeutic benefits of lavender soothe skin irritations while cleansing and nourishing your skin.
Peppermint Essential Oil
— One of the biggest components of peppermint essential oil is menthol, which provides a cooling sensation on your skin. Peppermint is perfect for providing relief from sun-exposed skin.
How to Make the After Sun Spray
Step One — Combine Aloe Vera Juice + Coconut Oil.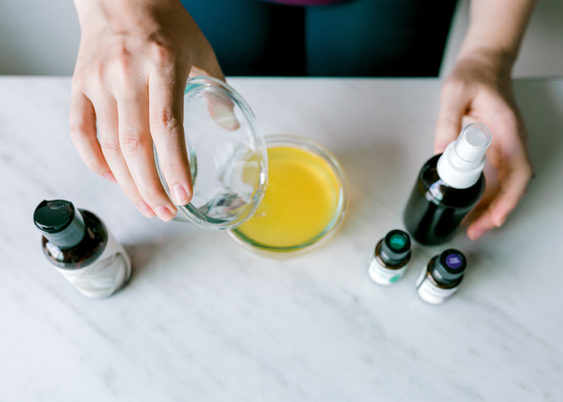 Step two — Add Organic Lavender Essential Oil.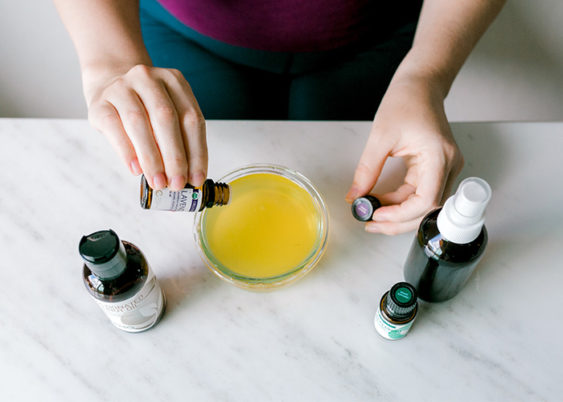 Step Three — Add Organic Peppermint Essential Oil.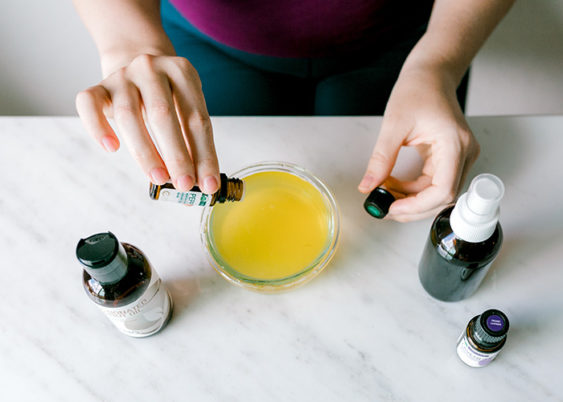 Step Four — Stir to Combine.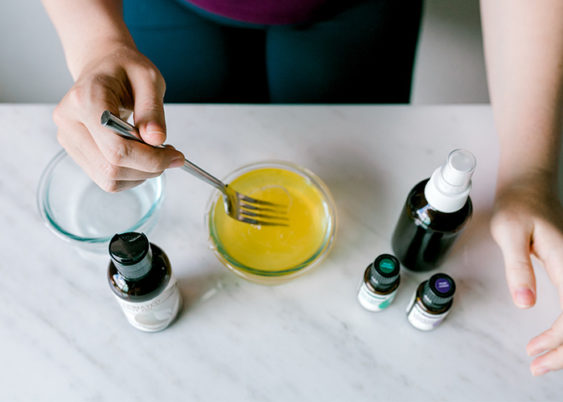 Step Five — Pour Into Glass Spray Bottle. Shake Well Before Each Use.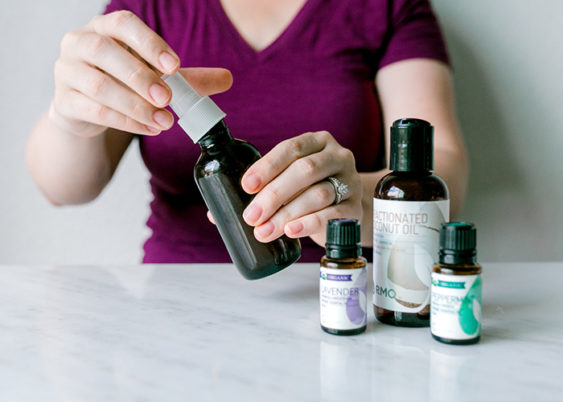 Step Six — Spray on overexposed skin.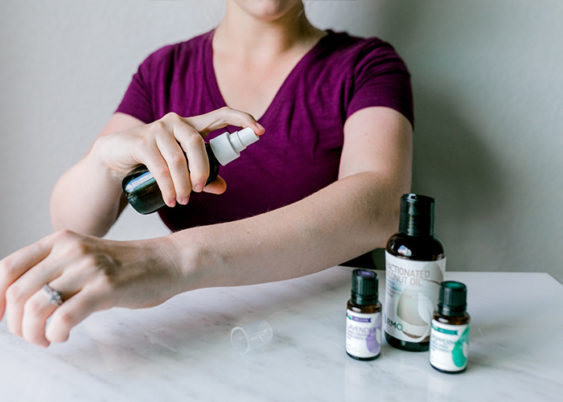 DIY After Sun Spray
Ingredients:
Directions:
In a medium bowl, add aloe vera juice and coconut oil. Stir to combine.

Add lavender and peppermint essential oils; stir to combine.

Pour mixture into a glass spray bottle. Shake well before each use.

Keep in a cool, dark place or in a refrigerator. The shelf life is 2 weeks.
How to use the After Sun Spray
While you can store the spray at room temperature, the spray works and feels better if stored in the refrigerator. After a day in the sun, spray the mixture on skin that has been overexposed (avoid the area around eyes) and gently rub in.