A better night's rest isn't something you just dream about. Drift off into a restful slumber with the sleep-enhancing powers of Dreamtime!
Add To cart
30% OF AMERICAN ADULTS DON'T GET THE
RECOMMENDED 7-9 HOURS OF SLEEP EACH NIGHT.
"According to the CDC insufficient sleep has been linked to chronic diseases including Diabetes, Depression, Obesity, and Heart Disease."

FALL ASLEEP FASTER

RELAXES THE PHYSICAL BODY

CLEARS THE MIND OF ANXIOUS THOUGHTS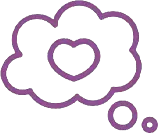 PROMOTES LUCID AND EFFECTIVE DREAMING

PROCESS EMOTIONS

PROCESS EMOTIONS
WHAT OUR RMO FAMILY HAS TO SAY ABOUT DREAMTIME!
DREAMTIME COMBINES THE SLEEP-ENHANCING POWERS OF ESSENTIAL OILS

DIFFUSE 5-10 DROPS TO RELIEVE STRESSORS AND PROMOTE RESTFUL SLEEP

ADD A COUPLE DROPS TO YOUR PILLOW OR BENEATH YOUR NOSE BEFORE BED

MASSAGE INTO YOUR TEMPLES, BEHIND THE EARS, AND THE BACK OF YOUR NECK TO EASE YOUR MIND BEFORE BED