Limelight! Room Spray
Limelight! Room Spray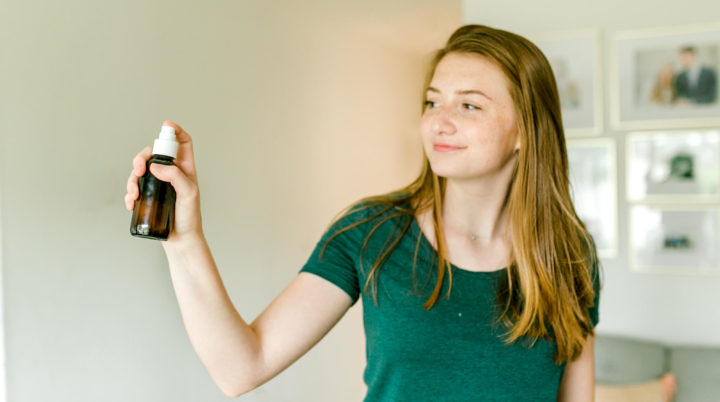 Need to liven up your office space? Try this Limelight! Room Spray to promote positive vibes and boost the energy of everyone in the room.
Ingredients
20 drop Lime Essential Oil
15 drop Orange Essential Oil
10 drop Rosemary Essential Oil
4 drop Lavender Greece Essential Oil
2 drop Spearmint Essential Oil
4 oz Water
Instructions
Pour 4 ounces of water in a glass, fine mist spray bottle.

Add the essential oils.

Shake well before every use.

Spray around your house or office for an energy boost.