DIY Pom Pom Diffusers
With so many amazing benefits, who wouldn't want to bring their oils with them wherever they go? If you're looking for a fun and easy way to bring your aromatherapy on-the-go, be sure to check out these DIY pom pom diffusers that you can attach to your car vents or indoor fans for a gorgeous burst of freshness!
DIY Pom Pom Diffuser Recipe
What You'll Need:
Clothespins
Glue
Craft pom poms
Spray Paint (optional)
Essential Oils
Spray paint clothes pin. Let dry.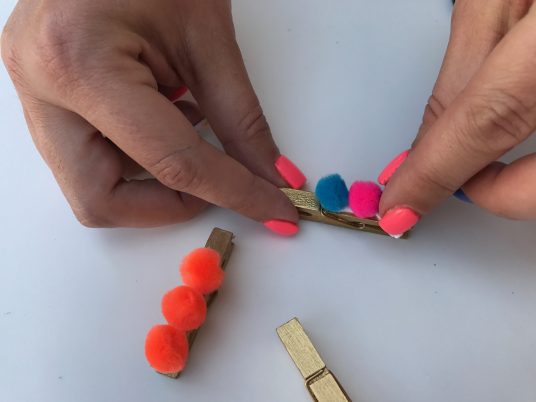 Glue pom poms to the clothes pin above the portion you squeeze.
(leave the portion that clips to the vent pom pom free)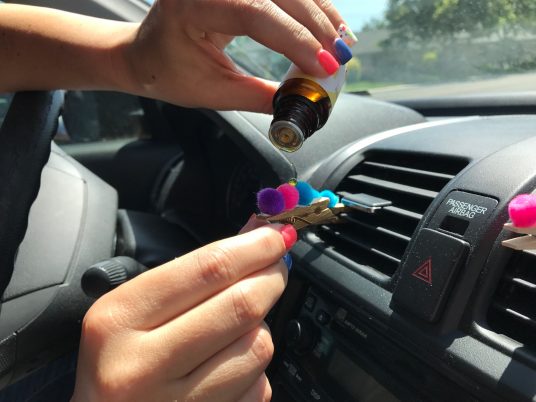 Add 1-2 drops of your favorite essential oils to each pom pom, and clip to your car's air vent, or attach to a rotating indoor fan.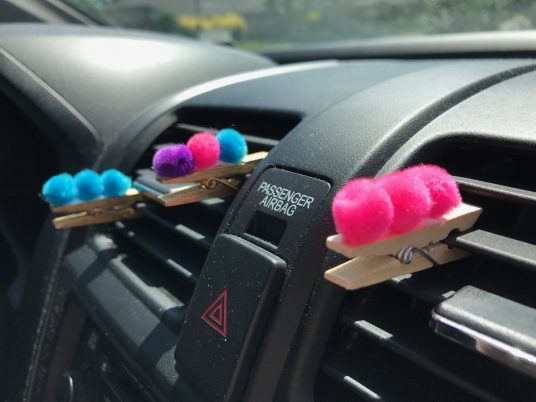 Enjoy!
---
Inspiring Summer Road Trip Scents