Overnight Dry Hands Remedy Blend
Overnight Dry Hands Remedy Blend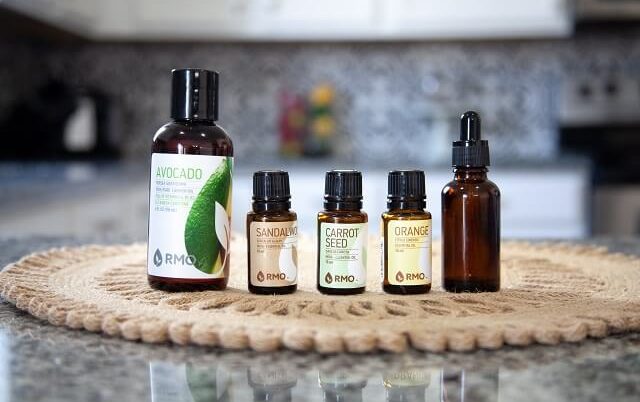 Are you dealing with dry, cracked, and sore hands? Try out this Overnight Dry Hands Remedy Blend to soothe and repair your skin.
Ingredients
3 drop Sandalwood Essential Oil
2 drop Orange Essential Oil
2 drop Carrot Seed Essential Oil
1 tbsp Avocado Oil
Instructions
Combine all ingredients together in an empty glass bottle.

Before going to bed, apply mixture generously to hands and massage thoroughly.

FOR BEST RESULTS | Put on a pair of 100% cotton gloves, and wear overnight. In the morning, massage hands thoroughly once again before washing.