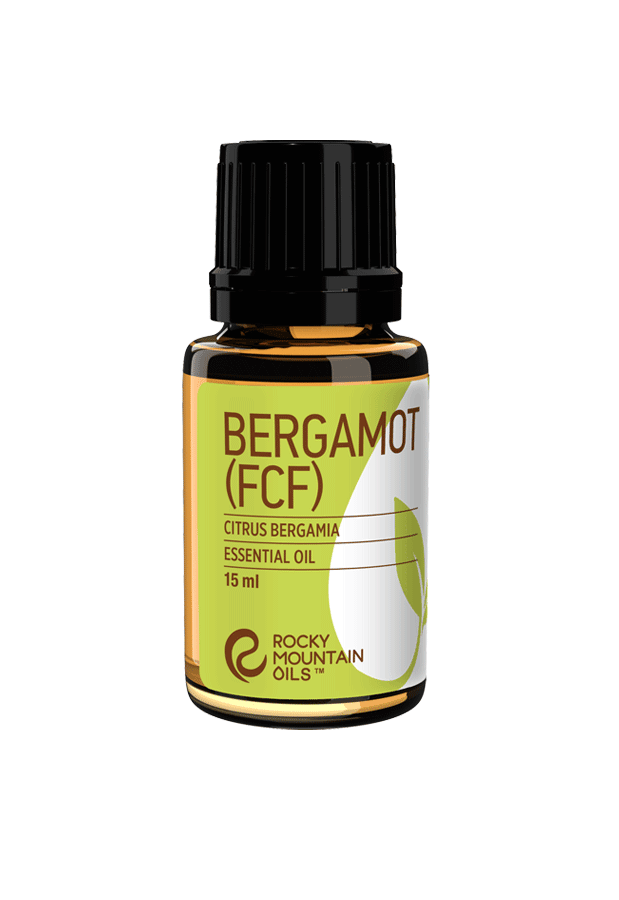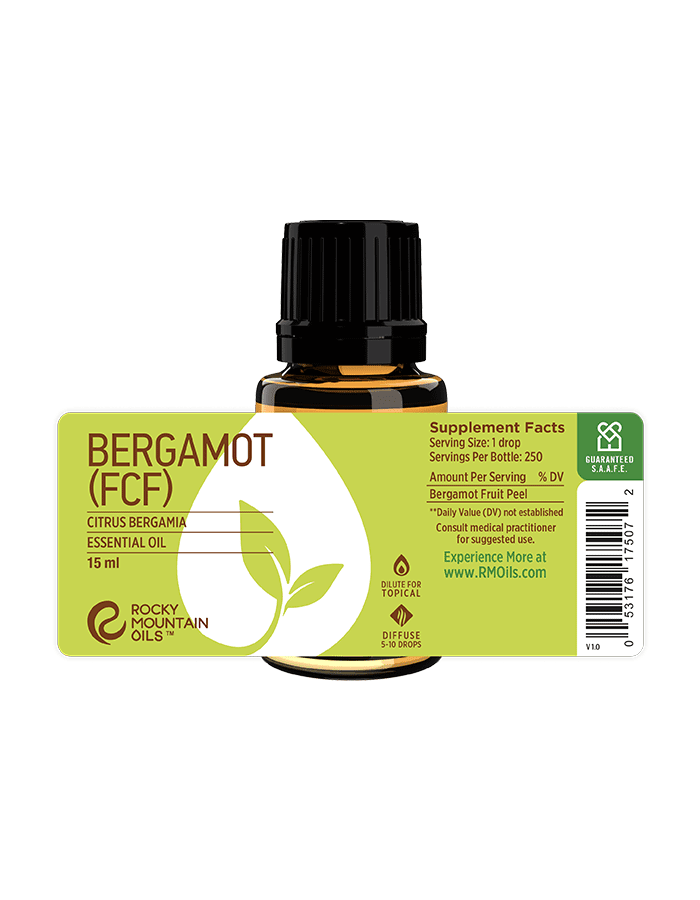 Bergamot FCF Essential Oil
GC/MS
TESTING
90 DAY
RETURNS
100% RECYCLED
PACKAGING
S.A.A.F.E
PROMISE
Lift your spirits and feel refreshed with Bergamot FCF Essential Oil. Cold pressed from the peels of the bergamot orange, Bergamot oil has a sweet, citrusy scent that's slightly earthy and herbal. It's well-known for its use in aromatherapy to uplift emotions and create a joyous yet serene atmosphere.
Also called Citrus Bergamia or Bergamot Orange, this essential oil helps you let go of stress, anxiety, and sadness. It inspires feelings of confidence and helps you remain more mindful, adding valuable perspective to your life so you can focus on what really matters. When you inhale Bergamot, it helps you feel centered and clear.
Bergamot essential oil also offers numerous benefits for home remedies and natural healing. It's anti-inflammatory, antispasmodic, and antimicrobial. When used topically, Bergamot essential oil has an analgesic effect that gently numbs away pain and discomfort while soothing stiff, inflamed joints. It also helps with digestion, lung function, and immunity.
Try adding Bergamot essential oil to skincare, haircare, and home cleaning products. The vibrant scent will create a feeling of lightness and peace, while neutralizing odor-causing bacteria and purifying your space. It's perfect for diffuser blends, soaps, hand sanitizer, DIY candles, and more.
The statements contained herein have not been evaluated by the Food and Drug Administration. Neither Rocky Mountain Oils nor its products are intended for the purpose of diagnosing, treating, curing or preventing any disease. If you are pregnant, nursing, taking medication, or have a medical condition, consult your physician before using these products.
Diffuse or inhale to reduce feelings of anxiety, mental fatigue, and burnout, while naturally boosting energy levels and sparking motivation.
Apply topically with a carrier oil to heal minor wounds and fade the appearance of scars, blemishes, hyperpigmentation, fine lines and wrinkles.
Diffuse or use in a room spray during winter to help combat seasonal affective disorder, support your body during daylight saving time changes, holiday travel jet lag, and more.
Dilute with a carrier oil and apply to the abdomen for relief from digestive problems, use on the chest for respiratory health, or massage into the soles of the feet to absorb anti-inflammatory and immunity-boosting benefits.
Add a few drops to DIY cleaning products to sanitize surfaces against infectious microbes, mold spores and fungi, odor-causing bacteria, and more.
Bergamot Room Spray
Brighten your home with the uplifting, citrusy aroma of Bergamot with this all-natural DIY room spray.
10 drops Bergamot
1 cup Distilled Water
1 teaspoon Witch Hazel
Instructions: Add all ingredients to a fine-mist spray bottle, then shake to combine. Shake again before each use. Spritz generously into the air to deodorize and freshen your space.
Botanical Name: Citrus bergamia
Country of Origin: Italy
Extraction Method: Cold Pressed
Plant Part: Citrus Peel
Aroma: Citrusy, Floral
Consistency: Thin
Blends Well With: Cinnamon Bark, Pink Grapefruit, Lemon, Red Mandarin, Orange, Sandalwood
Popular Bergamot FCF Blends: Love, Lucky Dragon, Falling Rain, Citrus Passion, Feminine Aid, CARE, Spiced Chai
Always dilute prior to topical application. Avoid contact with mucous membranes, eyes, and the inside of the mouth, nose, and ears. Do not ingest. Do not use while pregnant or breastfeeding.
Kids Safety: Safe to use topically with children ages 2 years old and up. Dilute to a .5-2% dilution rate for topical application.
Tips for Safer Diffusing:
Diffuse in an open, well-ventilated area.
Keep children and pets out of the direct line of mist.
Diffuse in 30-60 minute intervals, with ample break periods for safe and effective use.
At Rocky Mountain Oils, your trust and confidence matter to us. As part of our S.A.A.F.E. Promise™, we offer third-party verified GC/MS (Gas Chromatography/Mass Spectrometry) test results from an independent lab for every essential oil and blend in our line.
GC/MS tests verify the purity and quality of our essential oils, so you can be sure you're using the safest, highest-quality essential oils available today.
GC/MS Test: Click Here
For batch-specific GC/MS tests, click here.
Bergamot FCF Essential Oil FAQ
Why is it called Bergamot FCF?

Our Bergamot essential oil is called Bergamot FCF because it is "Furocoumarin Free" (FCF). Furocoumarins are phototoxic compounds that increase the skin's sensitivity to sunlight and UV rays. Rocky Mountain Oils' Bergamot FCF oil has undergone a process to remove all furocoumarins, which means it will not increase your risk of sunburn or skin damage if worn outside.

What is the main benefit of Bergamot essential oil for mood?

The primary benefit of Bergamot essential oil for mood is its ability to uplift and relieve depression. Often called "Nature's Anti-Depressant," the scent of Bergamot helps balance your emotions, reduce anxiety, and help with feelings of loneliness, sadness, grief, or anger. Studies show that Bergamot essential oil also helps with postpartum depression and sleep issues.

Can you use Bergamot oil for hair?

Yes, you can use Bergamot oil for hair as long as you dilute it with a carrier oil to avoid potential irritation. You can also add a few drops to your regular shampoo or conditioner to boost hydration. When applied to the scalp, Bergamot FCF helps balance oil (sebum) production, reduce dandruff, and restore shine to dry, damaged, lifeless hair. It may also help slow hair loss and stimulate new hair growth.

Who should not use Bergamot oil?

Bergamot oil may lower blood sugar in certain individuals. If you have hypoglycemia or diabetes, talk to your physician before using Bergamot FCF as it may cause an unsafe drop in blood sugar or interfere with certain medications. Bergamot FCF essential oil is also not recommended for pregnant or nursing mothers.