Sensual Sensations Massage Oil
Nothing hits the spot quite like the gift of touch. Surprise your partner with a massage after dinner this Valentine's Day with the help of our Sensual Sensations Massage Oil. The aphrodisiac nature of these oils will enhance the feelings of relaxation from the massage and might even spark a little romance.
Ingredients: 60 ml (approx. 2 oz) Almond, Jojoba, or Fractionated Coconut Oil 30 drops Sandalwood 8 drops Blend of Rose 8 drops Balsam of Peru 7 drops Blend of Neroli 2 drops Ylang Ylang Directions: 1. In a small blending bottle combine all essential oils.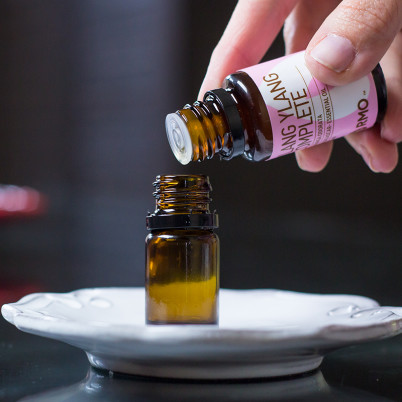 2. Add oil of choice to a glass bottle with a dropper or pump for ease of use.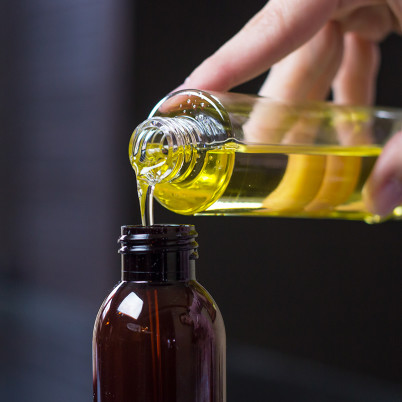 3. Add Sensual Sensations oil blend to massage bottle and stir.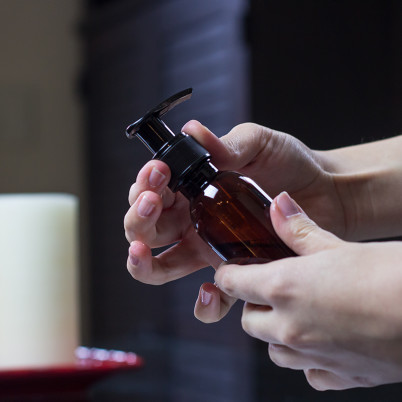 4. Store in the refrigerator to extend life of massage oil, allow to come to room temperature before use.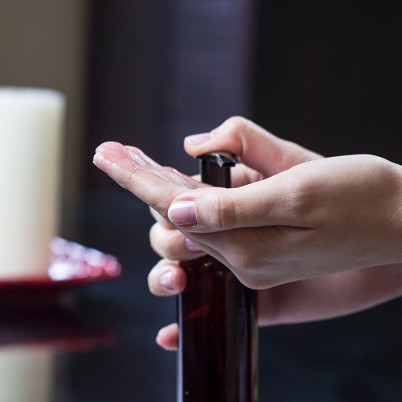 Apply massage oil to hands to warm and activate the oil before applying it to the body. For a soothing, Swedish-style massage, use long gliding strokes in the direction of blood returning to the heart for a sensually sensational experience.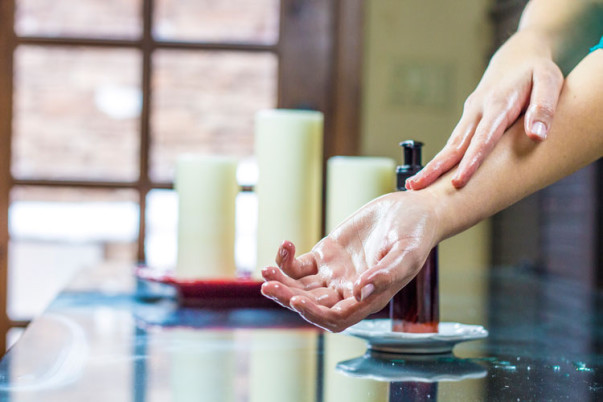 As with all of our recipes at Rocky Mountain Oils, you can change the essential oils used in the massage oil depending on your preference and what you have available. Don't have Ylang Ylang? Try adding two drops of Love instead.