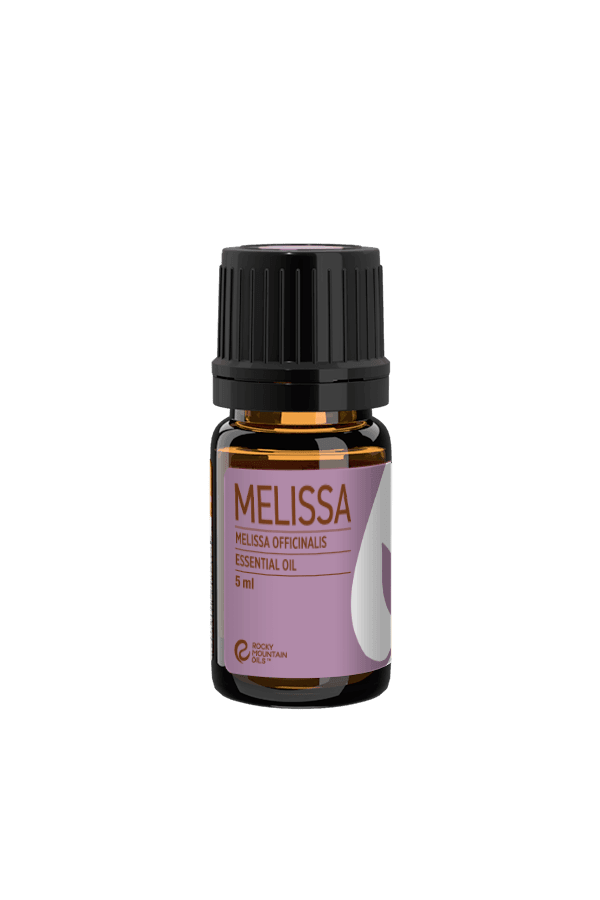 Melissa Essential Oil
GC/MS
TESTING
90 DAY
RETURNS
100% RECYCLED
PACKAGING
S.A.A.F.E
PROMISE
Bring balance into your life, cultivate deeper peace, and reduce inflammation with Melissa Essential Oil. With an herbaceous aroma that's citrusy, sweet, and slightly floral, Melissa essential oil helps you relax and recharge. It's calming, refreshing, and uplifting.
Also known as Lemon Balm or Sweet Balm, Melissa essential oil is steam distilled from the flowers of the Melissa plant. It gets this name from the Greek word for "bee" because the plant's delicate, rare blossoms are known to attract honeybees in large numbers. Native to the Mediterranean region, Melissa oil has been used as a home remedy for generations thanks to its anti-inflammatory healing benefits.
When used for aromatherapy, Melissa oil benefits include releasing stress and tension, stabilizing mood swings, improving mental clarity and concentration, and better sleep. Diffusing this essential oil can help you become more mindful while opening you to new experiences and more creativity. It also helps with meditation and yoga.
Other Melissa essential oil uses include skincare, haircare, and use as a natural remedy for inflammation and wounds. When diluted with carrier oil, Melissa oil can be applied topically to promote faster healing, reduce physical discomfort, and support the immune system.
Melissa Essential Oil is part of Rocky Mountain Oil's Mood collection

The statements contained herein have not been evaluated by the Food and Drug Administration. Neither Rocky Mountain Oils® nor its products are intended for the purpose of diagnosing, treating, curing, or preventing any disease. If you are pregnant, nursing, taking medication, or have a medical condition, consult your physician before using these products.
Diffuse or inhale to manage your daily stress levels and alleviate anxiety, while promoting mental clarity, focus and concentration, and better sleep. Using Melissa oil in the evening helps you fall asleep faster and sleep more deeply.
Dilute with a carrier oil or add to your daily facial cleanser or moisturizer to tone and brighten the skin, reduce signs of aging, heal acne, and treat irritations like eczema, psoriasis, and cold sores.
Massage with carrier oil into the soles of the feet to absorb anti-inflammatory and immunity-boosting benefits.
Apply to the abdominal region for relief from gastrointestinal discomforts like bloating, gas, constipation, cramps, nausea, and more.
Apply to exposed skin, diffuse, and spritz around doors and windows to use as a natural bug repellent
Melissa Oil Bug Spray
Don't let pesky insects spoil your outdoor fun! This DEET-free bug spray uses Melissa oil benefits to keep mosquitoes, flies, bees and wasps, ticks, and other bugs away from your space.
10 drops Melissa essential oil
1 cup Distilled Water
1-2 teaspoons Witch Hazel
Instructions: Add all ingredients to a spray bottle and shake well to combine, then mist generously onto exposed skin or into the air. Shake again before each use and reapply as needed.
Botanical Name: Melissa officinalis
Country of Origin: France
Extraction Method: Steam Distilled
Plant Part: Flower
Aroma: Sweet, Citrus
Consistency: Thin
Blends Well With: Orange, Tangerine, Lemon, Lime, Red Mandarin, Lavender, Rose, Geranium, Roman Chamomile, Neroli, Myrtle, and Bergamot
Popular Melissa Essential Oil Blends: Lucky Dragon, Heart Health, Mind Alive, Brainstorm
Always dilute and patch test prior to topical application. Avoid contact with mucous membranes, eyes, and the inside of the mouth, nose, and ears. Do not ingest. Do not use while pregnant or breastfeeding.


Kids Safety: Safe to use topically with children ages 2 and up. Dilute to a .5-2% dilution rate for topical application. Click here to learn more about essential oils and child safety.
Practice safe diffusing:
Diffuse in an open, well-ventilated area.
Keep children and pets out of the direct line of mist.
Diffuse in 30-60 minute intervals, with ample breaks in between.
At Rocky Mountain Oils, your trust and confidence matter to us. As part of our S.A.A.F.E. Promise™, we offer third-party verified GC/MS (Gas Chromatography/Mass Spectrometry) test results from an independent lab for every essential oil and blend in our line.
GC/MS tests verify the purity and quality of our essential oils, so you can be sure you're using the safest, highest-quality essential oils available today.
GC/MS Test: Click Here
For batch-specific GC/MS tests, click here.
Melissa Essential Oil FAQ
Why is Melissa essential oil so expensive?

Melissa essential oil is steam distilled from the flowers of the Melissa officinalis plant, which produces a low yield of blooms for a short period each season. Due to the scarcity of these Melissa flowers, they are always in high demand and are therefore very costly to acquire. For a more affordable alternative, try our Blend of Melissa.

Is Melissa oil the same as Lemon Balm oil?

Yes! Melissa essential oil is also known as Sweet Balm or Lemon Balm. However, despite this name, the Melissa plant is actually in the mint family and is closely related to peppermint, spearmint, and wintergreen.

What are some Melissa essential oil uses for haircare?

Melissa essential oil benefits for hair include balancing scalp pH, reducing dandruff, repairing damaged or brittle hair, and stimulating hair follicles at the root. This essential oil can help stop excess shedding and encourage the growth of new hair, while smoothing frizzy flyaways and healing split-ends. To use Melissa oil in your hair, dilute it with a carrier oil and massage into the scalp, or add a few drops to your current shampoo or conditioner. You can also make a DIY

Are there Melissa essential oil benefits for the mind?

Yes! Melissa essential oil benefits for mental health include reducing depression, anxiety, and stress levels. This essential oil can also help you fall asleep faster and sleep more deeply, leading to better energy levels and increased motivation. Diffusing Melissa oil may also help reduce symptoms of ADHD, reduce anger levels, and promote a feeling of stability during life changes.